Microsoft Partners with iComply to Enable Remote KYC and AML Verification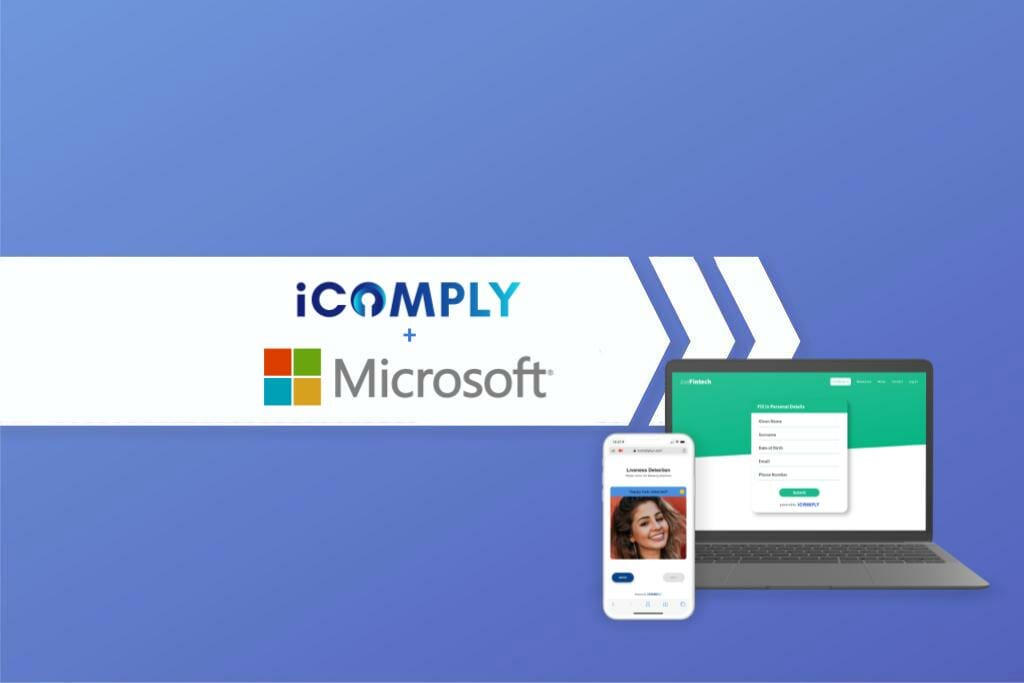 Partnership provides financial service providers, financial planners, law firms, mortgage brokers and insurance agents with a full suite of tools to serve clients without face-to-face meetings
Vancouver, B.C. – April 14, 2020 – iComply Investor Services ("iComply"), a leading regtech software provider, is announcing it has partnered with Microsoft to offer its intelligent KYC and AML services through over 64,000 Microsoft solutions providers worldwide. This enables financial services providers to fast track their digital transition and enable a contactless customer journey.
Now available through Microsoft's Appsource and the Azure Marketplace, iComply's KYC Essentials solution enables businesses to quickly deploy banking-grade identity verification and AML screening tools directly into their website, mobile app, or client portal.
"Businesses that rely on face-to-face interactions for client onboarding and identity verification need help to close these gaps in their digital operations," said Matthew Unger, CEO of iComply. "iComply enables businesses to securely deploy unique compliance workflows with clicks, not code, reducing cost and manual processes."
iComply's compliance tools can be set up within days and do not require developers or downloadable apps. By verifying the user's identity "client-side," iComply ensures personal data is protected and never has to leave the device to be authenticated. This innovation in privacy reduces liability, cost, and helps to identify fraud early.
"It's common for digital onboarding services to send user's data into unknown jurisdictions or employ hundreds of people to review photos manually for face matching. Conversely, our verification tool uses artificial intelligence for verification and facilitates unique AML workflows by jurisdiction to improve compliance, scalability, accuracy, cyber-security, and unit economics," added Unger.
-##-
About iComply Investor Services Inc.
iComply Investor Services Inc. ("iComply") is a Regtech company that provides fully-digital KYC and AML compliance solutions for non-face-to-face financial and legal interactions. iComply enables financial services providers to reduce costs, risk, and complexity and improve staff capacity, effectiveness, and customer experience. By partnering with multinational technology vendors such as Microsoft, DocuSign, Thomson Reuters, and Refinitiv, iComply is bringing compliance teams into the digital age. Learn more: www.icomplyis.com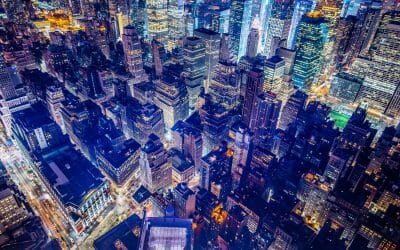 Do you know who you're doing business with? Organizations must have properly vetted security and identification processes in place to protect their business and clients, particularly to lay a solid foundation for future growth and success. Know Your Customer (KYC)...
Is your customer due diligence process set up for success? Ensuring the safety of digital commerce and virtual asset management have become two of the most important points of conversation when it comes to global securities, specifically when it comes to anti-fraud,...
Robust AML/CFT screening and monitoring for any type of payment, easily customizable to fit your back-end workflows.