Our innovative solution are recognized by
Mastering the Compliance Maze
The Challenge: In today's intricate regulatory landscape, businesses require agile, trustworthy solutions for their KYC, KYB, and AML obligations, aiming to remain compliant without hampering user experience.
The Solution: Experience our platform's transformative capabilities. Beyond the comprehensive modular approach, we empower businesses with unmatched benefits:
Hassle-Free Integration: Seamlessly embed our easily-installed widget into your existing systems, ensuring a fluid transition to enhanced compliance measures.
Universal Accessibility: With dedicated web and mobile apps, facilitate compliance checks anytime, anywhere, ensuring uninterrupted business operations.
Unyielding Authentication: Our liveness test ensures the authenticity of user interactions, greatly diminishing the risk of fraud.
User-Centric Onboarding: Designed with users in mind, our platform simplifies and accelerates the onboarding process, enhancing user satisfaction and retention.
Experience the future of compliance. Book a demo with iComplyKYC™ today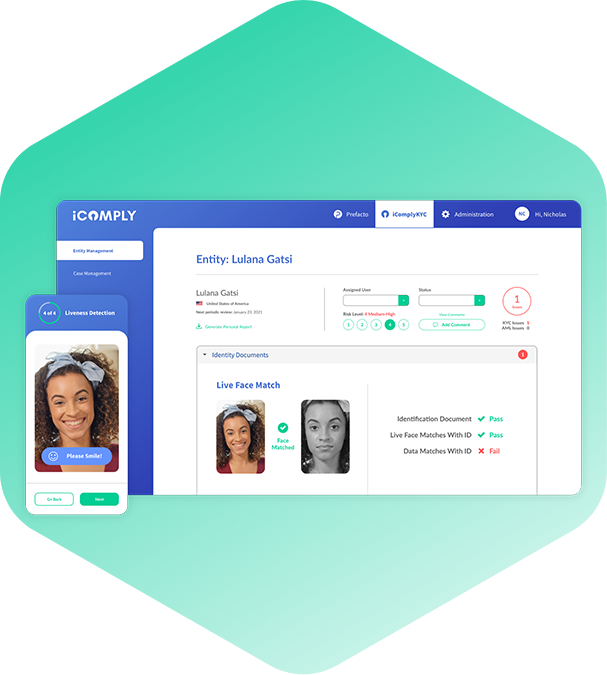 KYC (Know Your Customer): iComplyKYC™'s KYC module ensures swift and secure identification and verification of your customers. Our solution streamlines the customer due diligence process, helping you mitigate risk and stay compliant with ease.
KYB (Know Your Business): iComplyKYC™'s KYB module helps you verify the authenticity of business entities and corporate structures. Our sophisticated algorithm checks against global business registries, ensuring comprehensive and accurate verification.
AML (Anti-Money Laundering): Our AML module simplifies compliance with anti-money laundering regulations. With features like ongoing monitoring, risk scoring, and sanctions screening, iComplyKYC™'s  AML solution is designed to protect your business against financial crime.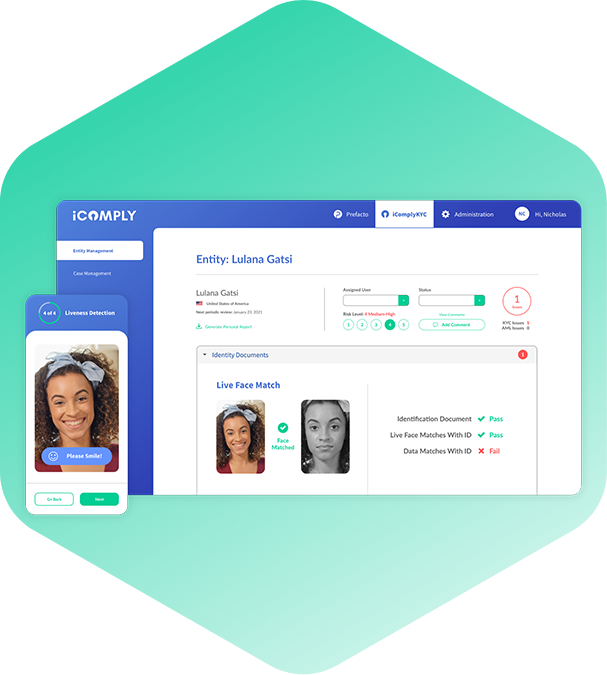 Module Showcase: Your Compliance Toolkit
Application & Data Capture
Capture, ecrypt customer data
Identity Verification
FinTRAC level identification
Custimer Due Deligence
3rd party fraud, PEP, sanctions screening
Decision & Approve
Communicate approval or denial
Disclosure & Consent
Ensure privacy and consent
Account Funding
Deposite or transfer funds
Why chose iComplyKYC™ to Discover the
iComplyKYC™ Advantage for KYC
iComplyKYC™ Use Cases Unveiled
Explore our range of use cases across various industries – from fintech to real estate and beyond – and discover how iComplyKYC™ can simplify your compliance processes.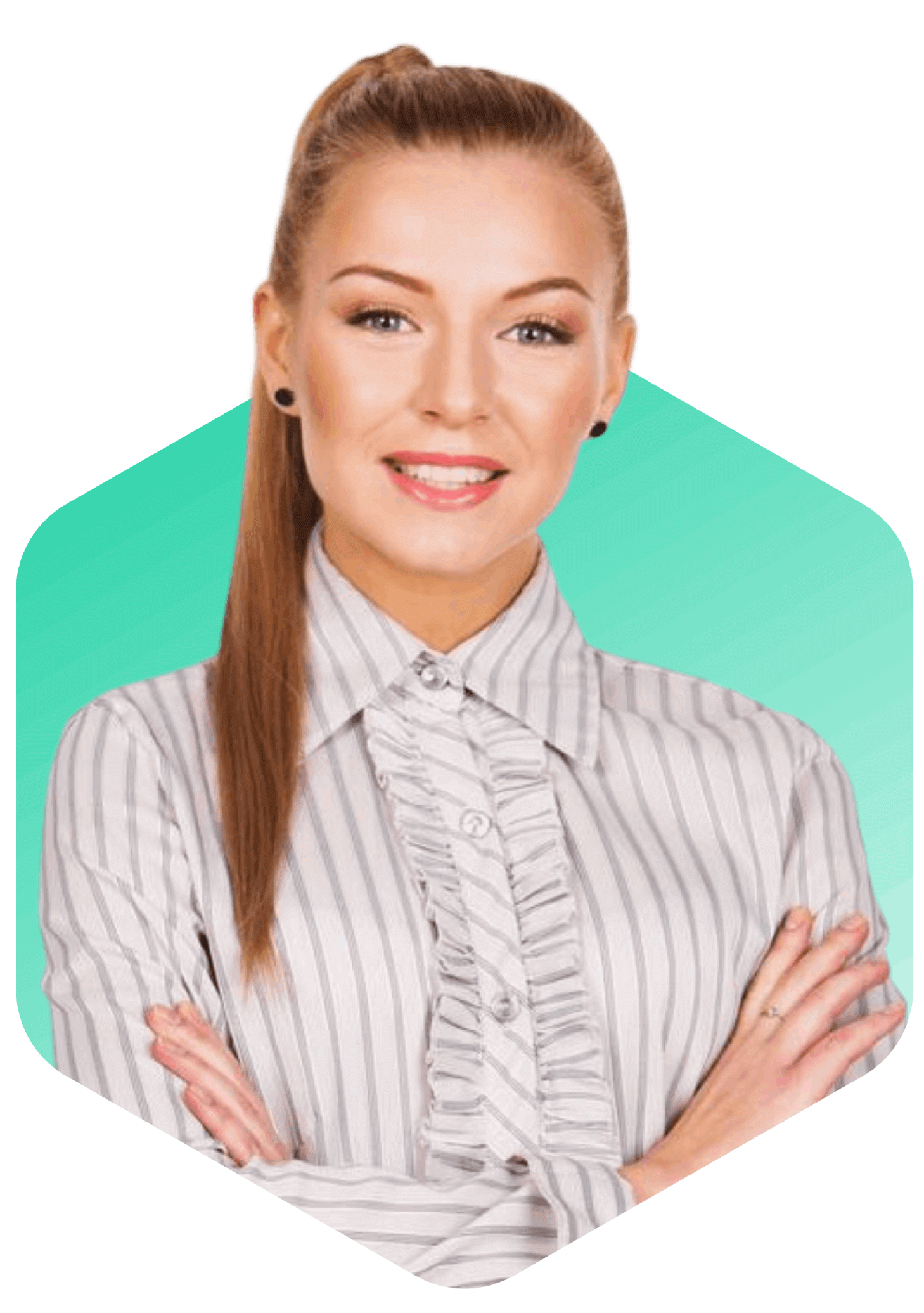 Frequently Asked Question
Get answers to your questions and learn more about how iComply can support your business
Need help? Our support team is available 24/7 to assist you with any issues or questions you may have.
Don't take our word for it—see what
our satisfied clients have to say.

iComply allowed us to resume client onboarding and employee recruitment despite COVID lockdowns.
Ontario Provincial Police Credit Union, Toronto ON
Head of Operations

iComply automates over 80% of our compliance tasks and consolidated multiple vendors.
Alt 5 Sigma, New York NY
CEO

I love that we can adjust for regulatory changes or business needs without a big software build.
Stablecorp, Toronto ON
Head of Compliance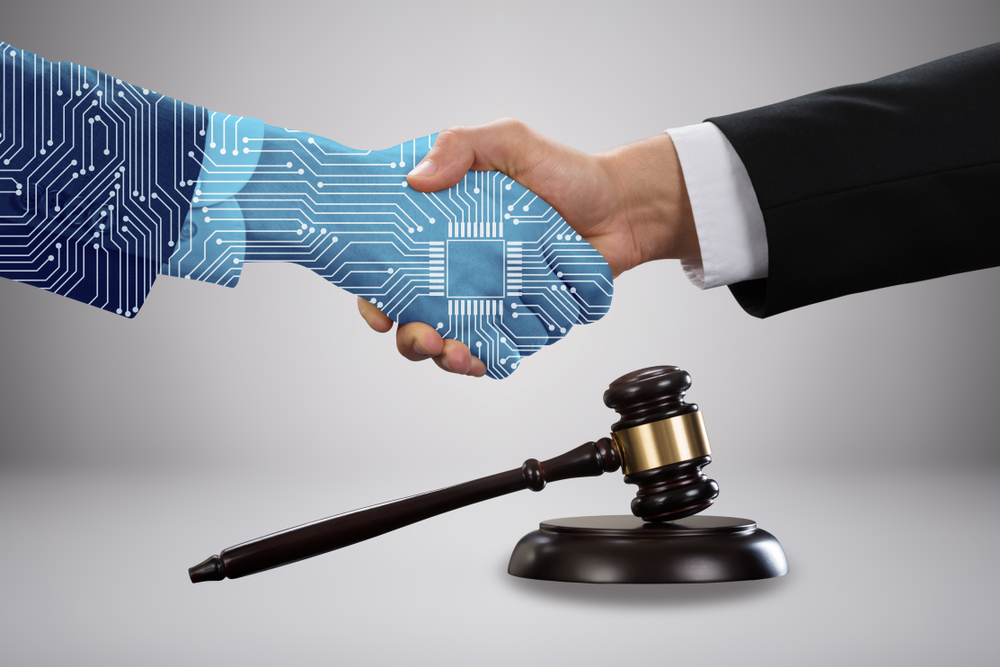 When we think of Know Your Customer (KYC) and AML protocols, most people tend to associate the terms (and practice)...