Q3 2022 Regulatory Updates
Regulatory Actions and Updates from Around the Globe

Enforcement Highlights – Q3 2022

United States:
The Securities and Exchange Commission (SEC) announced fraud charges against Equitable Financial Life Insurance Company for providing account statements to approximately 1.4 million variable annuity investors that included materially misleading statements and omissions concerning investor fees. Their penalty is $50 million.
The SEC announced charges against Health Insurance Innovations (HII) and its former CEO Gavin Southwell for concealing extensive consumer complaints about short-term and limited health insurance products HII offered.
The SEC announced insider trading charges against Ishan Wahi, a former Coinbase product manager, his brother, and his friend for perpetrating a scheme to trade ahead of multiple announcements regarding certain crypto assets that would be made available for trading on the Coinbase platform
The SEC filed insider trading charges against Stephen Buyer, a former U.S. Representative for Indiana's 4th Congressional District. According to the SEC's complaint, Stephen Buyer formed a consulting firm, Stephen Buyer Group, which provided services to T-Mobile and other clients. In March 2018, Buyer attended a golf outing with a T-Mobile executive, from whom he learned about the company's then nonpublic plan to acquire Sprint. Buyer began purchasing Sprint securities the next day, and, ahead of the merger announcement, he acquired a total of $568,000 of Sprint common stock in his own personal accounts, a joint account with his cousin, and an acquaintance's account.
The SEC separately charged J.P. Morgan Securities LLC, UBS Financial Services Inc., and TradeStation Securities, Inc. for deficiencies in their respective programs to prevent customer identity theft, in violation of the SEC's Identity Theft Red Flags Rule (Regulation S-ID).
The SEC charged 11 individuals for their roles in creating and promoting Forsage, a fraudulent crypto pyramid and ponzi scheme that raised more than USD $300 Million from millions of retail investors worldwide, including in the United States. Those charged include the four founders of Forsage, who were last known to be living in Russia, the Republic of Georgia, and Indonesia, as well as three U.S.-based promoters engaged by the founders to endorse Forsage on its website and social media platforms, and several members of the so-called Crypto Crusaders—the largest promotional group for the scheme that operated in the United States from at least five different states.
The SEC charged Global Business Development and Consulting Corp. (Global) and its owner, Anthony J. Mastroianni, Jr., in connection with a $1.2 million fraudulent promissory note scheme targeting older Americans.
The SEC charged Granite Construction, Incorporated and its former Senior Vice President, Dale Swanberg, with fraud for inflating the financial performance of the major subdivision Swanberg managed. In 2021, Granite restated its financial statements from 2017 through 2019 to correct revenue and profit margin errors allegedly caused by Swanberg's misconduct.
The SEC announced settled charges requiring Oracle Corporation to pay more than $23 million to resolve charges that it violated provisions of the Foreign Corrupt Practices Act (FCPA) when subsidiaries in Turkey, the United Arab Emirates (UAE), and India created and used slush funds to bribe foreign officials in return for business between 2016 and 2019.
Canada:
The Financial Transactions and Reports Analysis Centre of Canada (FINTRAC) announced that it has fined Cheetah Consulting Ltd. This money services business in Richmond, British Columbia, was imposed an administrative monetary penalty of CAD $33,000 on July 20, 2022, for non-compliance with Part 1 of the Proceeds of Crime (Money Laundering) and Terrorist Financing Act and its associated Regulations.
United Kingdom:
The Financial Conduct Authority (FCA) announced fines of £12.6M against Citigroup's international broker-dealer for failing to properly implement the Market Abuse Regulation (MAR) trade surveillance requirements relating to the detection of market abuse.
The FCA has fined The TJM Partnership Limited (in liquidation) £2,038,700 for failing to ensure it had effective systems and controls in place to identify and reduce the risk of financial crime and money laundering in its business operations.
Germany:
The Federal Financial Supervisory Authority BaFin announced that it imposed a securities violation fine of €200,000 on MFS Meridian Funds for failing to submit voting rights notifications within the prescribed period.
Singapore:
The Monetary Authority of Singapore (MAS) has imposed fines of $375,000 on UOB Kay Hian Private Limited for business conduct and AML/CFT failures.
Hong Kong:
The Securities and Futures Commission (SFC) has reprimanded and fined TC Capital International Limited for HK$3 Million and suspended its responsible officer for failing to discharge its duties as the sponsor in the listing application of China Candy Holdings Limited (China Candy). The disciplinary action followed the SFC's investigation which found that TC Capital failed to:

1) conduct reasonable due diligence on the third party payments made on behalf of two top customers of China Candy; and
2) maintain proper records of the due diligence work allegedly done in relation to the listing application.

The SFC reprimanded KTF Capital Management Limited (KTFCM)—formerly known as Forchn International Asset Management Co. Limited and Rega Technologies Limited—and handed out a HK$400,000 fine for breaching Financial Resources rules. The SFC found that KTFCM failed to maintain its required liquid capital of approximately HK$2.8 million between 13 and 18 December 2018 and failed to notify the SFC when it became aware of its inability to comply with the financial resources requirements. It transpired that the almost HK$20 million deficit in KTFCM's liquid capital was the result of an oversight in that it failed to anticipate its proprietary trading in shares would trigger adverse implications to its liquid capital calculation.
The SFC has reprimanded Rifa Futures Limited (Rifa) HK$9 Million for failure to comply with Know-Your-Client, Anti-Money Laundering / Counter-Terrorist Financing (AML/CFT), and other regulatory requirements between May 2016 and Oct 2018.
The SFC has reprimanded RBC Investment Services (Asia) Limited (RBC) and fined it HK$7.7 Million for regulatory breaches relating to mishandling of client assets.
learn
more
Is your AML compliance too expensive, time-consuming, or ineffective?
iComply enables financial services providers to reduce costs, risk, and complexity and improve staff capacity, effectiveness, and customer experience.
Request a demo today.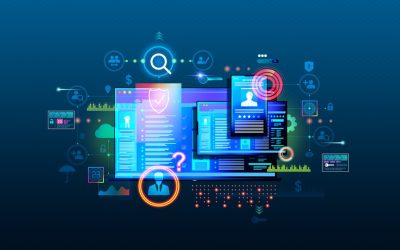 With eCommerce continuing to experience exponential growth since increasing over 50% to over $870 Billion over the course of the pandemic (source), financial fraud and digital criminal activity have risen in tandem, posing a significant threat to financial...