regwatch
Monthly newsletter sharing the most relevant regulatory updates and expert insights for financial services, identity, data, and privacy
2023 Global Regwatch Report
In 2023, significant progress was made in regulatory compliance, leading to a series of regulatory actions, enforcements, and legislative changes that had a profound impact on digital finance, crypto and capital markets. This set a new precedent for AML compliance, affecting a selection of new markets and industry providers worldwide.
Click below to read the full Regwatch Report.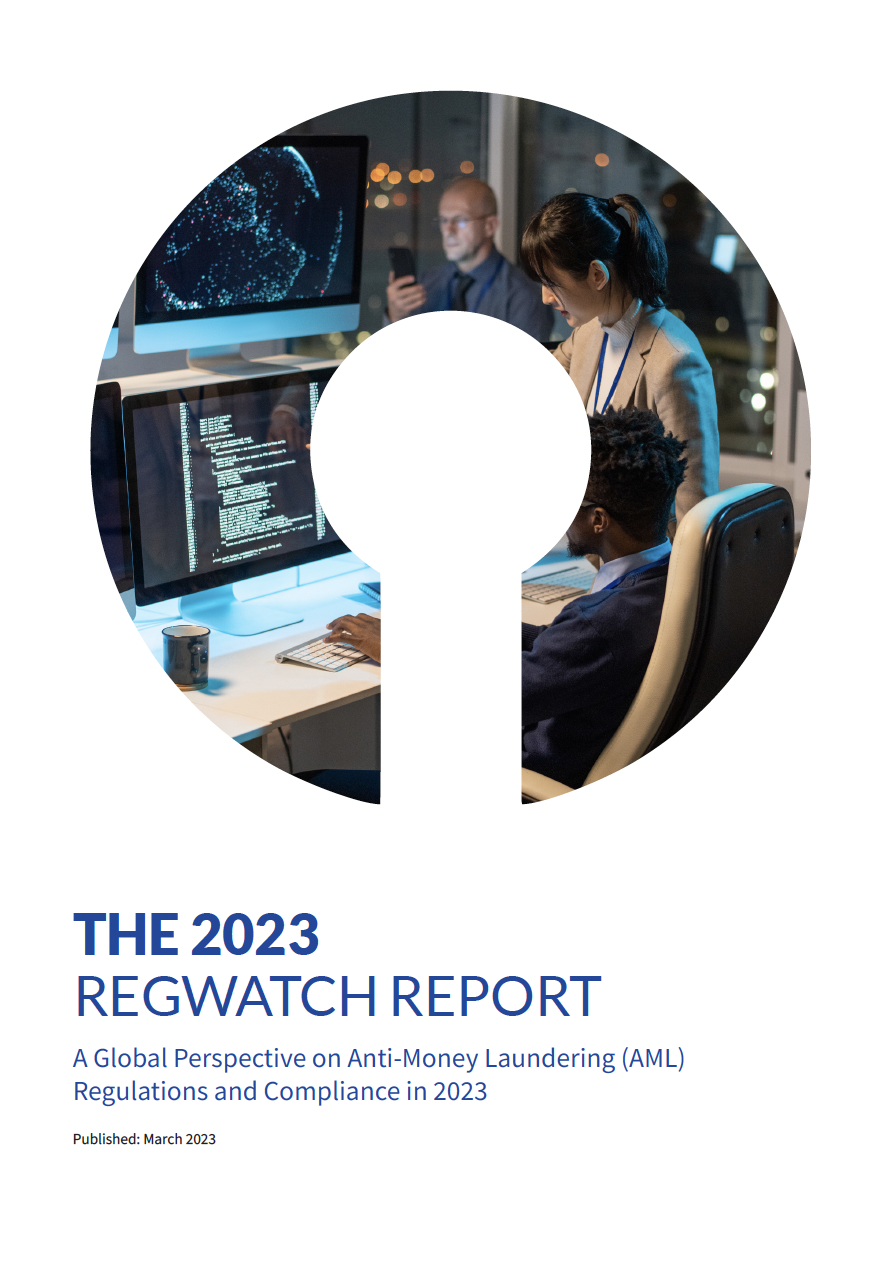 Join
 the Regwatch community.
Subscribe
Around the world, financial regulations are changing rapidly, creating new opportunities and new risks. Every week, we hear from businesses who face regulatory action because their compliance is not up to date. 
iComply launched the Regwatch newsletter to keep you updated on the regulatory changes, challenges, and enforcement actions from around the globe to help you stay compliant, competitive, and informed. Our goal is to provide firms and financial services providers with the insights they need to stay ahead of these changes.
Share & Educate
Are you a legal or compliance expert? 
We are always seeking industry expert commentaries on recent regulatory updates worldwide. If you are a securities or blockchain lawyer, compliance manager, or a regulatory specialist, please contact us directly at [email protected] for a chance to be featured in our next Regwatch newsletter.
What is Regwatch?
Monthly insights on…
Global Compliance Changes