Chicago, Il. — FIA announced that iComply Investor Services Inc. ("iComply") is one of 15 companies chosen to exhibit in the Innovators Pavilion at the 34th Annual FIA Expo in Chicago October 16 – 18. Innovators Pavilion showcases startup companies providing forward-thinking solutions for the futures, options and cleared swaps industry.
iComply was chosen from a competitive pool of applicants to showcase its offerings to more than 4,500 attendees at the largest gathering of derivatives industry professionals in the world. The Innovators Pavilion provides each FIA Innovator with a Tech Pod on the Expo show floor that can be used to display its services. iComply will also be featured in the official conference guide, the FIA's service provider directory, and the event app. In addition, five FIA Innovators will be chosen to take part in a Meet the Innovators competition in which each company will have five minutes to pitch its services to Expo attendees. Following the competition, a panel of judges will select one company as the FIA Innovator of the Year and award that firm a prize of cash and other resources valued at more than $20,000.   
This year's Innovators Pavilion is sponsored by Amazon Web Services and supported by several fintech organizations and angel investor groups, including Fintech Sandbox, FinTEx, Hyde Park Angels, Rise New York and Seismic Foundry.
"I'm proud to announce that iComply was chosen to be featured in the 2018 class of FIA Innovators," said Matt Haraburda of XR Trading, chairman of the Innovators Pavilion selection committee and executive committee member of the FIA Principal Traders Group (FIA PTG). "iComply…represents some of the most progressive and forward-thinking work being done in fintech related to cleared derivatives. I'm looking forward to seeing their work showcased at Expo."
With more than 4,500 people attending each year, the FIA Expo is the largest gathering of derivatives industry professionals in the world. Attendees include senior executives from brokerage firms, exchanges, trading firms, and service providers, and the exhibit hall typically attracts more than a hundred firms as exhibitors.
iComply and other Innovators were selected on the basis of applications that were submitted and reviewed by a committee of industry experts assembled by FIA.  
View the full list of FIA Innovators here.  
##
About FIA
FIA is the leading global trade organization for the futures, options and centrally cleared derivatives markets, with offices in London, Singapore and Washington, D.C. FIA's membership includes clearing firms, exchanges, clearinghouses, trading firms and commodities specialists from more than 48 countries as well as technology vendors, lawyers and other professionals serving the industry. FIA's mission is to support open, transparent and competitive markets, protect and enhance the integrity of the financial system, and promote high standards of professional conduct. As the principal members of derivatives clearinghouses worldwide, FIA's member firms play a critical role in the reduction of systemic risk in global financial markets.
About iComply Investor Services Inc.
iComply Investor Services Inc. (iComply) is an award-winning software company focused on reducing regulatory friction in the capital markets. With powerful data, verification, tokenization solutions, iComply helps companies overcome the cost and complexity of multi-jurisdictional compliance to effectively access new markets. Learn more: iComplyIS.com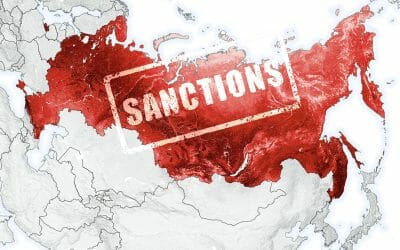 Recent Russian sanctions and what organizations can do to ensure compliance coverage for the most up-to-date information on changing sanctions updates
MIT Exec and Trusted Computing Expert Thomas Hardjono Joins iComply's Advisory Board
iComply Investor Services appoints Canadian Regtech expert Paul Childerhose to Advisory Board