online gaming
Leading Intelligent Compliance Management solutions.
iComply for
Online Gaming
We provide banking-grade compliance tools for one of the fastest growing and most highly-regulated industries in the world. Alongside enhanced location services and biometric information, online gaming companies need to make sure their risk intelligence and client information are up to date to mitigate risk.
iComply KYC and AML software help you effectively screen your customers to identify threats of money laundering, ensuring you stay compliant with strict regulations worldwide.
Comply
with Global Online Gaming Regulations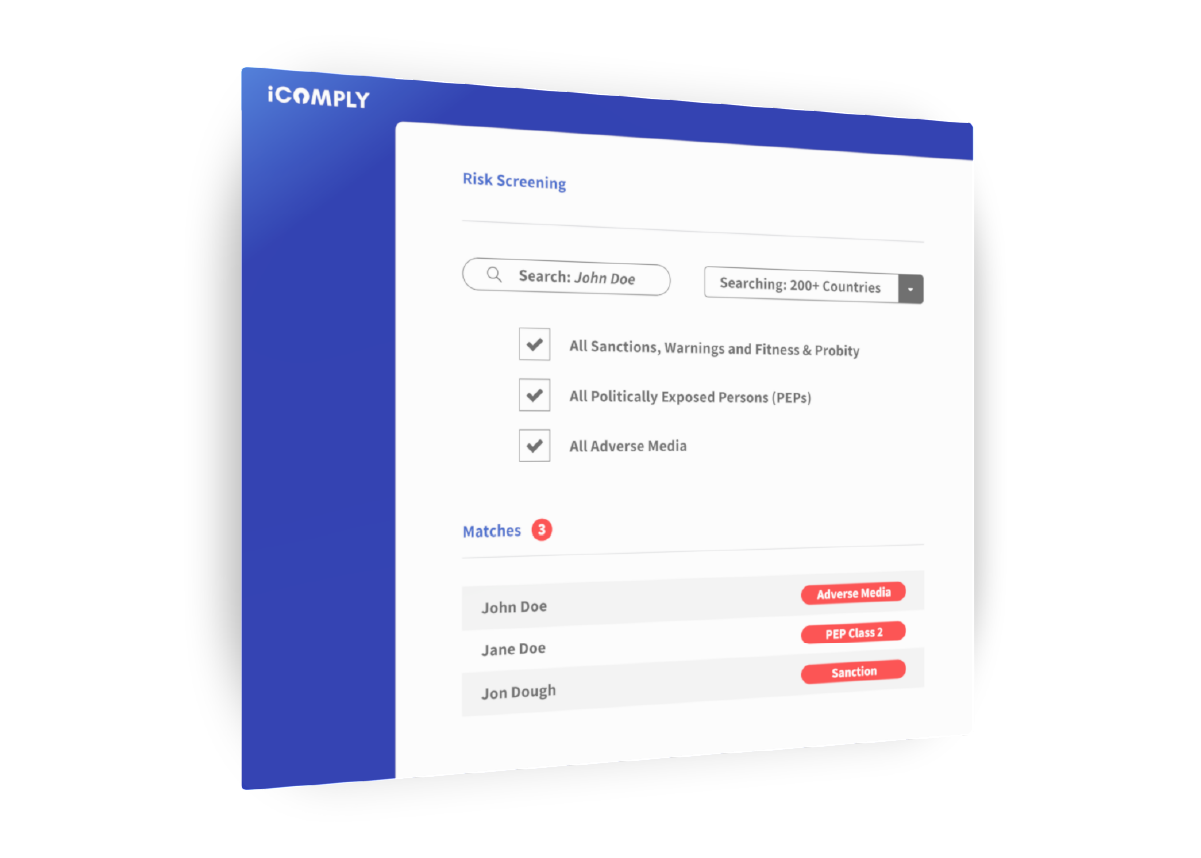 Easily maintain your compliance by updating your workflows according to new requirements by jurisdiction, risk level, or user group
Stay on top of watchlists and sanctions with access to the most comprehensive, up-to-date risk intelligence databases in the industry
Maintain your risk-based approach for compliance with BSA, the Fifth Money Laundering Directive, with our modular and configurable tools
Uncover hidden player risks, including bankruptcy and fraud, with our extensive adverse media coverage
Provide
Players with a Positive Online Gaming Experience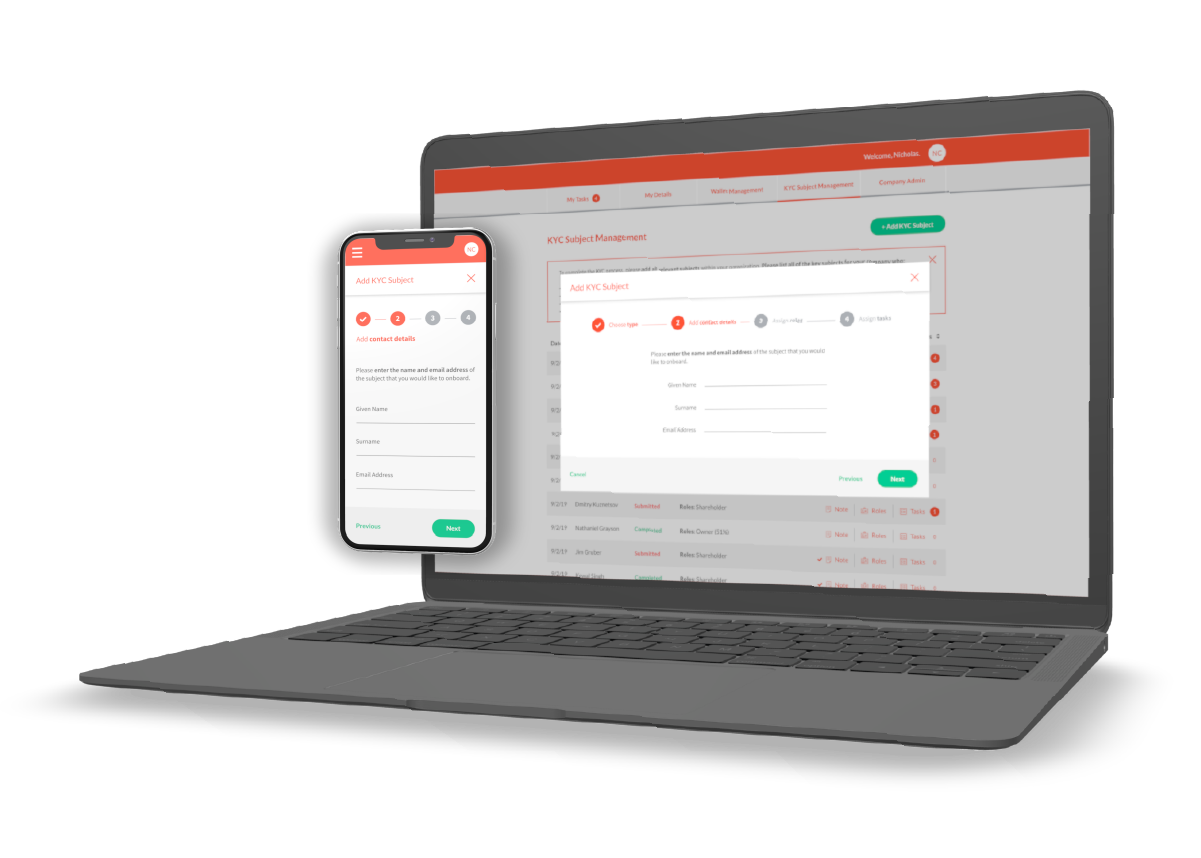 Save time and money by using the Capture feature to collect KYC information and hold for verification.

 

When you are ready to activate the user, request KYC services on-demand
Ensure your players have a smooth onboarding experience while being properly screened for risk
Daily Ongoing Monitoring done in real-time maintains your compliance data across jurisdictions and time zones, 24/7
Integrate your transaction monitoring tools to trigger identity verification or biometric facial recognition workflows for your user in real-time
Automate 
Know-Your-Customer Tasks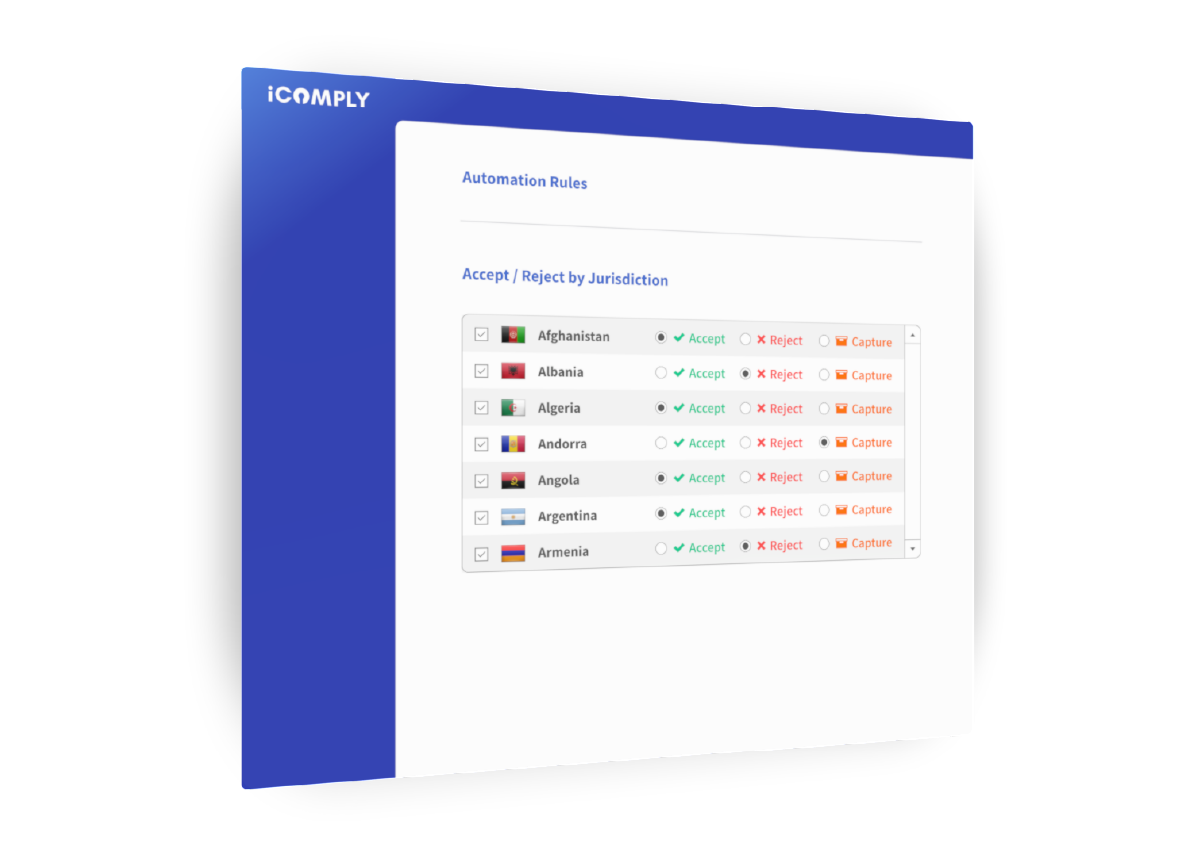 Verify clients' identities in under 20 seconds via digitized client onboarding workflows to authenticate and verify documents, biometrics, and identities
Trigger KYC refresh requests, automate your Daily Ongoing Monitoring, and integrate your preferred applications via the iComply API or Widget push notifications
Segment your customer base and search profiles to relevant requirements with modular and jurisdictional scenarios
Maintain a 360-degree view of your customers' risk data (PEP, adverse media, relevant sanctions) across jurisdictions and time zones
Support identity documents from over 200 jurisdictions with our online identity verification services to better detect fraud and user errors 
Simple & Easy
Integration
Easily integrate the iComply widget into any website or mobile app via our RESTful API
Provide your compliance team with an efficient back-end user experience with our custom alert notifications
Your iComply account manager or customer support specialist is happy to guide you through your implementation and deployment
No programming required; copy and paste each compliance widget into any website, secure client portal, or mobile application