Legal Entity Management, Streamlined: Meet iComplyKYC
Staying on top of corporate governance regulations can be one of the most time-consuming and costly aspects of running a business. However, this is essential to ensure your operations are compliant with all jurisdictional standards and run as smoothly as possible. Legal entity management protocols and software make staying on top of important details like corporate records, changes in ownership or executives, tax strategies, and more easy and accessible for your organization.
At iComply, we know the value that quality and transparent data sources can deliver for organizations of any size or industry. Our end-to-end KYC and KYB platform is designed to make processes like legal entity management, customer identity verification, and enhanced due diligence simple and streamlined. Our modular suite of KYC products makes it easy to select the perfect fit for your internal and external legal entity management needs.
iComplyKYC can be set up within a matter of minutes and programmed to fit the unique needs of your jurisdiction, organization, and customer-specific requirements. Learn more about the importance of legal entity management, as well as the benefits of choosing an all-in-one platform like iComplyKYC below.
What is Legal Entity Management?
Legal entity management refers to a variety of governance systems and protocols that help organize and moderate multiple aspects of your business operations. The core objective of legal entity management is to effectively control the corporate records of your organization (including executive leadership changes, directives, annual returns filing, by-laws & resolutions drafting, capitalization chart updates, and more). With the best practices in place, your legal team will have the information you need to keep your business, as well as your customers, as protected as possible and clearly demonstrate compliance with all relevant standards at any given time.
Primary benefits of a streamlined legal entity management strategy include:
Compliance guarantees
Lower risk exposure to your business and clients
Better collaboration for enhanced productivity
Lower costs in the absence of fines, delays, errors, etc.
By tracking core elements like security filings, foreign authorization registrations, tax documents, and more, your team will be equipped to set the stage for successful growth and avoid the countless fines and shortcomings associated with a lack of compliance.
Streamlined Risk Assessment and More with iComplyKYC
At iComply, we know the value of having access to clear, accurate, valuable data when it matters most. Our world-leading KYC platform is designed to help you navigate enhanced customer due diligence on legal entities with ease. iComplyKYC not only features superior onboarding and due diligence support, but our unique modular platform makes it possible to keep everything you need in one place, without the need for multiple APIs, platforms, or costly solutions that only create more hassle and headaches. Partnering with iComply gives you the benefits of:
Reduced Costs
iComplyKYC's "all-in-one" suite offers end-to-end solutions at competitive rates by giving you the ability to choose the tools you need, with the simplicity of click-to-deploy compliance workflows that secure sensitive client data.
Faster Processing Time
Both speed and accuracy are vital elements of the KYC process, whether you're collecting data for internal or external review. iComply's platform uses leading-edge, AI-driven solutions to streamline workflows and consolidate important processes for KYC, AML, entity management, and more.
Complete Coverage
Our iComplyKYC platform is configurable to nearly 250 unique jurisdictions globally, and our advanced KYC and AML tools provide true worldwide compliance coverage for your convenience.
Want to Learn More?
Book a demo with our team today to learn more about iComplyKYC and how our platform can be used for comprehensive entity management, KYB, and more.
learn 
more
Is your AML compliance too expensive, time-consuming, or ineffective?
iComply enables financial services providers to reduce costs, risk, and complexity and improve staff capacity, effectiveness, and customer experience.
Request a demo today.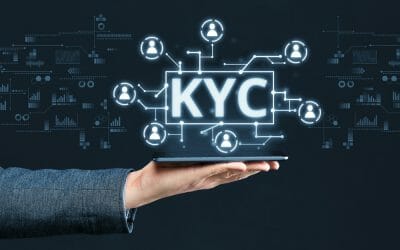 Are your organization's processes due for a KYC and regulatory compliance update? If it's been quite some time since you've reviewed your Know Your Customer (KYC) and Anti-Money Laundering (AML) protocols, there is a strong chance you may be at risk for fines and...