Is it Time For a KYC Overhaul?
Are your organization's processes due for a KYC and regulatory compliance update? If it's been quite some time since you've reviewed your Know Your Customer (KYC) and Anti-Money Laundering (AML) protocols, there is a strong chance you may be at risk for fines and exposing yourself and your customer base to the opportunity for fraudulent or criminal activity.
As one of the most prevalent sources of crime and corruption across the globe, financial fraud exposes the global community to significant dangers, with an estimated 90% of money laundering crimes still going undetected. In 2022, the SEC levied an alarming US$6.4 Billion in fines for non-compliant entities.
With decentralized banking and the exchange of digital assets like cryptocurrencies becoming a growing focal point among regtech entities, it is more important than ever before to stay on top of your KYC practices and streamline your operations through the use of a trusted eKYC platform like iComplyKYC.
Below, we'll take a look at 4 key signs it's time your organization should consider making the shift to a more effective eKYC program.
Onboarding Process
One of the biggest (and earliest) signs that you have a KYC problem within your institution is high abandonment rates during the onboarding process. While a certain level of attrition is to be expected, if you seem to be constantly losing users before they fully integrate into your system, this is a sure sign that a closer look is warranted.
Poor AML and KYC processes (more on that shortly) can force prospective clients to wait longer than usual to be fully verified and integrated, and manual reviews can draw the process out even more. The reality for most businesses is that if you keep people waiting, you weaken your chances for retention and cost your business valuable revenue. Implementing an eKYC platform like iComplyKYC greatly reduces these wait times, providing a better customer experience while still maintaining due diligence (CDD).
Ongoing Customer Reviews
KYC and AML protocols are not limited to new clients; in order to better reduce risk and circumvent crime, organizations need to be diligent in their routine reviews and maintenance of customer risk profiles. Recent political events in Europe have served as a valuable reminder that the sudden issuing of global sanctions and other major global events can catch unprepared companies off-guard and significantly hinder security efforts if your organization lacks the ability to pivot as needed with minimal notice.
iComplyKYC helps to combat the challenges associated with manual review by allowing you to set automation that makes it easy to review client risk assessments as needed, whether due to geographical events, routine check-ins, or uncovering previously undetected associations that may lead to the need for Enhanced Due Diligence (EDD) to be conducted.
Better Risk Screening
When screening candidates and prospective clients (or reviewing existing profiles as per above), not all data is equal in its ability to adequately assess and capture risk. iComplyKYC uses the most trusted and legally accessible databases across the globe to ensure accurate results for both automated and manual screening and to reduce the risk of false positives with fuzzy matching and Levenshtein distance algorithms. This means a far better screening process with results you can trust.
Standardized Efficiency
Another major issue facing KYC processes is a lack of standardized practices that often lead to communication breakdowns and sensitive client data being improperly assigned. Implementing an eKYC platform like iComplyKYC removes ambiguity and keeps everyone on the same page, empowering your organization to move forward with confidence and transparency at every level.
Streamline Your KYC with iComply Today
Having streamlined KYC and EDD protocols is essential to retaining customers, as well as staying compliant in an increasingly fast-paced digital world. iComply's innovative, modular suite of KYC products is designed to make it easy to integrate security measures and identity verification practices into your daily operations, with setup taking a matter of minutes and giving you access to compliant measures in nearly 250 jurisdictions worldwide. iComplyKYC uses edge computing to provide a truly end-to-end experience (let us show you how), and can reduce the cost of running KYC protocols by up to 80% saving you time and money where it matters most.
Book a demo with our team today to learn more about iComplyKYC and how our platform can be tailored to your specific needs and applications.
learn
more
Is your AML compliance too expensive, time-consuming, or ineffective?
iComply enables financial services providers to reduce costs, risk, and complexity and improve staff capacity, effectiveness, and customer experience.
Request a demo today.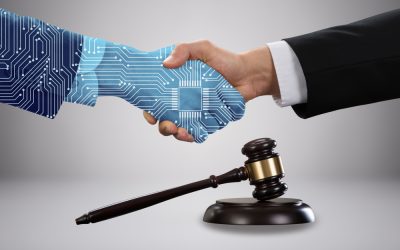 When we think of Know Your Customer (KYC) and AML protocols, most people tend to associate the terms (and practice) with businesses involved in the financial sector, and for good reason. Banks, digital vendors, and other forms of financial institutions are beholden to...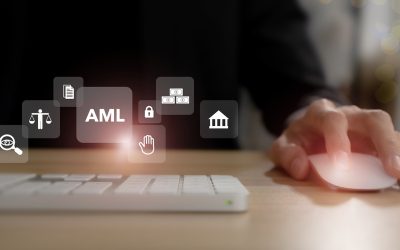 Today's business and commerce markets are moving faster than ever, and with a rapidly evolving landscape, knowing that you have the best protocols and tools in place to stay compliant with Know Your Customer (KYC) and Anti-Money Laundering (AML) standards is...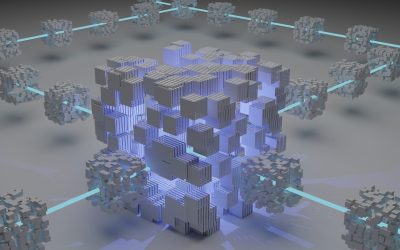 iComply, a global compliance technology provider, is pleased to announce a new licensing program for an essential technology that ensures transactional compliance for financial institutions using blockchain.