Recently the U.S. SEC's Division of Corporation Finance, Division of Investment Management and Division of Trading and Markets released a statement following the enforcement actions against companies Airfox, Paragon, CryptoAsset Management, TokenLot, and the founder of EtherDelta.
The statement began with a clause emphasizing that while it encourages such advancements, these individuals and companies must still adhere to the federal securities laws that govern the nation when they are applicable.
The issues touched on in the statement fall into the below categories:

Initial offers and sales of digital asset securities

Those who advise others about investing in digital asset securities

Investment vehicles investing in digital asset securities

Secondary market trading of digital asset securities

Reporting standards for issuers of digital assets
Here are five key takeaways from the Commission's statement:
Read, Repeat and Remember these Two Questions
When is a digital asset a security for purposes of the federal securities laws?
If a digital asset is a security, what commission registration requirements apply?
Under the first category, Initial Offers and Sales of Digital Asset Securities, the Commission states all of their actions to date have focused on these two questions, and both AirFox and Paragon received settled orders from the Commission due to lack of compliance with federal securities laws relating to these questions.
The Result? Their unregistered offerings of tokens have resulted in both companies:
Paying penalties

Receiving requirements to register the tokens as securities under Section 12(g) of the Securities Exchange Act of 1934

Being required to file periodic reports to the Commission

Being required to compensate investors who purchased tokens if they choose to make a claim

The Crypto Asset Management Order
The Crypto Asset Management order was given to a hedge fund manager for failing to comply with federal securities law. Not only did the hedge fund manager fail to properly register the fund as an investment company but also knowingly made misleading statements to investors in the fund, violating anti-fraud provisions of the Investment Advisers Act of 1940.
The statement moves on to address the facilitation of electronic trading due to the advancements in blockchain and distributed ledger technology.
Exchanges
"Any platform that promotes trading of digital asset securities between two parties" is an "exchange" and must register with the Commission as a national securities exchange or be exempt from registration.
EtherDelta's founder received an order for failing to register the platform as an exchange. In the Commission's eyes, EtherDelta served as a hub (or marketplace) for buyers and sellers of digital asset securities.
In this case, the Commission stated this was a CLEAR violation. EtherDelta's choice to represent themselves through distributed ledger technology does not eliminate the fact that they essentially operate as an exchange.
Even Though You May Not Be an Exchange, Broker-Dealer Registrations Are Still Required
The Commission's order to TokenLot stated that the company was a self-described "ICO Superstore" which legally exemplifies as a broker-dealer relationship. Though not necessarily an exchange, TokenLot facilitates transactions in digital asset securities and under the Exchange Act is required to register as such.
Legal Counsel Concerning the Application of Federal Securities Laws is Recommended
The statement concludes with encouraging words to the community about their support of innovation but also highly recommends that any entity employing new technologies seek legal counsel around the area of federal securities laws, and contact Commission staff, as necessary, for assistance.
Ultimately, what can be gained from this statement is that the U.S. SEC has taken proactive steps toward correcting the current Token landscape to ensure that Tokens are functioning legally and ensuring investor protection. Security token offerings (STOs), exchanges, broker-dealer relationship platforms and investment vehicles investing in digital asset securities should make registration and compliance a priority to avoid strong penalties similar to those faced by Airfox, Paragon, CryptoAsset Management, TokenLot, and the founder of EtherDelta.
Learn how iComply can help you adhere to global compliance, securities, AML, and privacy regulations in over 150 countries.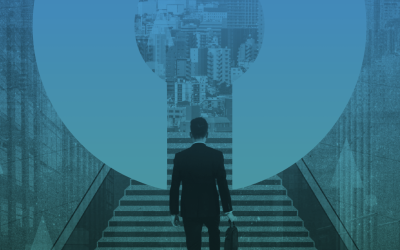 iComply's white paper, "The Importance of Digital Identity in the Modern World," delves into the challenges of our current digital identity landscape, presents an optimistic vision for the future, and outlines our mission to create a trusted, secure digital ecosystem. This document is a must-read for anyone invested in shaping a future where every transaction is secure, private, and compliant.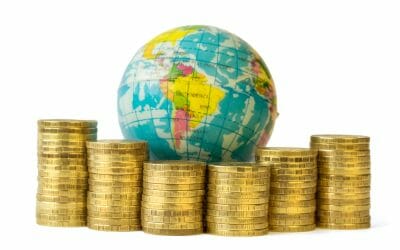 Are you aware of the key details pertaining to the Financial Action Task Force (FATF)'s Travel Rule? As a relative newcomer into the global securities and digital legislation field, the Travel Rule—also referred to as "FATF Recommendation 16"—has garnered significant...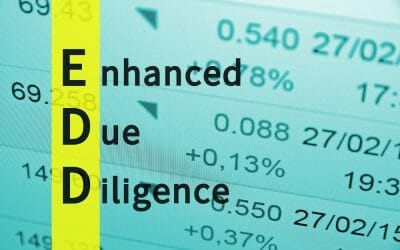 Are your Enhanced Due Diligence (EDD) protocols up to the task of mitigating risk in an increasingly digital world? With Interpol's new Global Crime Trend report strongly indicating that money laundering, phishing, and online scams pose a significant risk to...