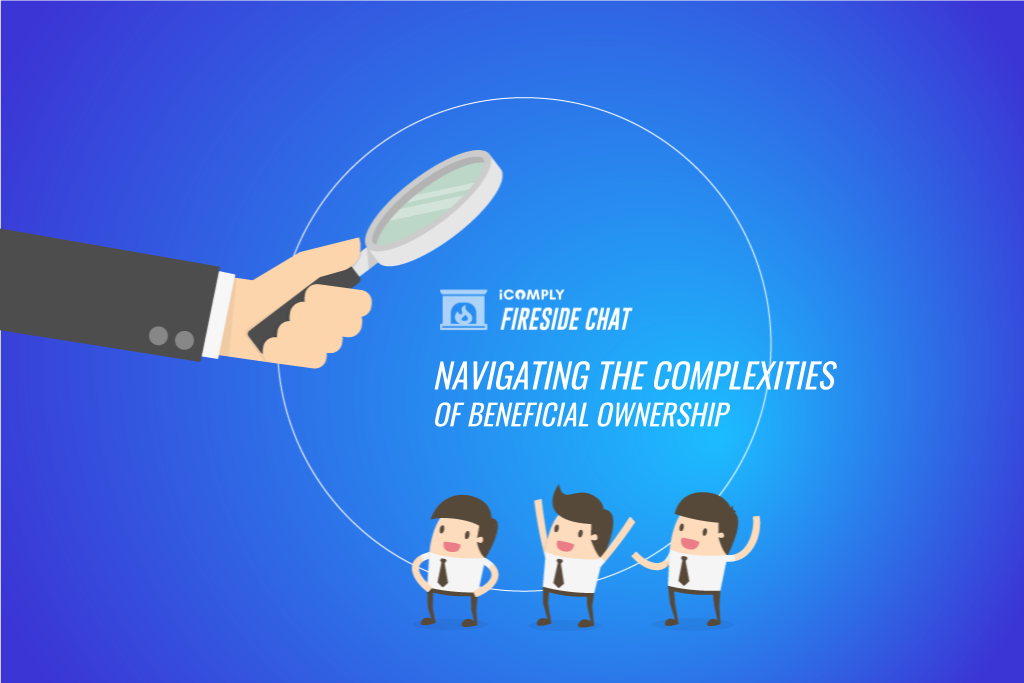 Fireside Chat: Navigating the Complexities of Beneficial Ownership
Date: Thursday, November 26, 2020 | 10am PST – 1pm EST – 7pm CET
Customer due diligence on the ultimate beneficial ownership (UBO) of a legal entity is a complex and time-consuming process.
Definitions of a UBO varying greatly across jurisdictions, opaque company structures, and the lack of verifiable entity ownership data from trusted sources—all these factors create significant challenges for compliance teams, especially when transacting with corporations across several countries.
Join our live November fireside chat, "Navigating the Complexities of Beneficial Ownership: The Challenges of UBO Due Diligence", as we host industry thought leaders and experts to discuss: 
The process of gathering, evaluating, and validating data from UBOs against trusted sources

Differentiating between % of ownership and % of control

Challenges of international UBO identification

Best practices in customer due diligence for remote, non-face-to-face transactions
We welcome you to join us for this free Fireside Chat on November 26th at 10am PST / 1pm EST featuring a live panel of trusted experts from around the globe. 
GUEST PANELISTS
Gene DiMira | Chief Identity Officer, The AML Shop
As one of Canada's leading voices in the anti-money laundering industry and digital identification space, Gene has designed, implemented, and sustained AML/ATF programs digital identity programs both nationally and internationally. His background in systems, operations, and compliance controls spans financial planning firms offering securities, banking, and insurance products. His compliance focus progressed with Manulife, where he most recently served as the Head of Global Compliance AMLATF program. He currently volunteers with several organizations such as the DIACC Outreach Expert Committee, ACAMS International Sanctions Task Force, and the International Institute of Finance's Digital Trust Initiative. 
Dimitrij Gede | Founder, Anagram Compliance
Dimitrij has held specialized roles within the Luxembourg banking sector which have given him a robust perspective on the vital nature that regulation plays within traditional and decentralized markets. Dimitrij has extensive experience in compliance monitoring programs, screening and AML/KYC procedures, and client onboarding while keeping abreast of regulatory changes and identifying potential exposures to organizations. Adept in project management and problem resolution, he led the creation and management of a KYC department for a major German bank and liaised with several international partners to ensure that the bank's KYC procedures enabled smooth client onboarding.
Matthew Unger | Founder & CEO, iComply
Matthew Unger is the founder and CEO of iComply. After exiting a successful wealth management firm at 26, Matthew has become a recognized thought leader in fintech and regulation with over a decade of experience in advisory and technical positions in Canadian financial technology. Matthew has studied blockchain, AI, and Business Strategy at MIT. He is an active member of DIACC, Surfrider Foundation, and is an internationally recognized public speaker on fintech regulation and compliance. As an author, Matthew has been published in The Economist, Forbes, and Finance Magnates.
About iComply

iComply Investor Services Inc. ("iComply") is a Regtech company that provides fully-digital KYC and AML compliance solutions for non-face-to-face financial and legal interactions. iComply enables financial services providers to reduce costs, risk, and complexity and improve staff capacity, effectiveness, and customer experience. By partnering with multinational technology vendors such as Microsoft, DocuSign, Thomson Reuters and Refinitiv, iComply is bringing compliance teams into the digital age. Learn more:
www.icomplyis.com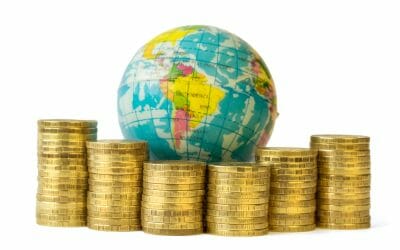 Are you aware of the key details pertaining to the Financial Action Task Force (FATF)'s Travel Rule? As a relative newcomer into the global securities and digital legislation field, the Travel Rule—also referred to as "FATF Recommendation 16"—has garnered significant...