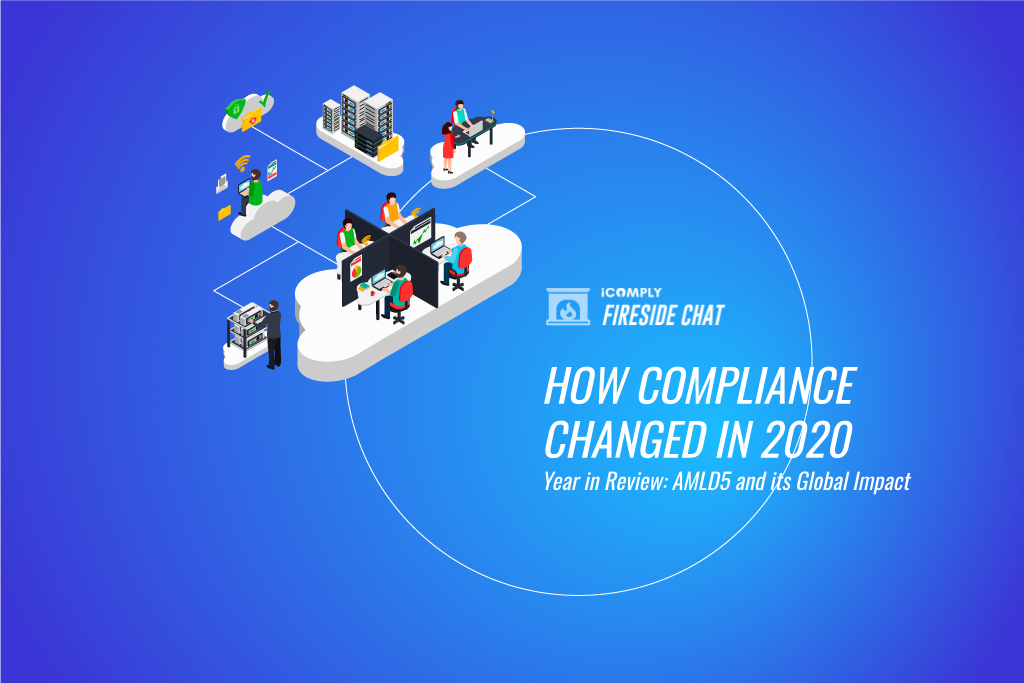 Fireside Chat: How Compliance Changed in 2020 – Year in Review: AMLD5 and its Global Impact
Date: Thursday, December 17, 2020 | 10am PST – 1pm EST – 7pm CET
The business of compliance shifted significantly in 2020. From broadening the requirements under AMLD5 to the worldwide restrictions imposed by the COVID-19 pandemic…the traditional nature of compliance has changed forever.
With the majority of financial services providers moving to online interaction with clients, how have organizations adapted to stay in business, and what will they need to succeed in the "new normal" of 2021 and beyond?
Join our live chat on "How Compliance Changed in 2020: AMLD5 and its Global Impact" as we discuss: 
The true impact of AMLD5 requirements

Anticipated changes expected with AMLD6

The unexpected impact of COVID-19 on both compliance teams and clients

What's coming next in the compliance landscape in 2021
We welcome you to join us for this free Fireside Chat on December 17th at 10am PST / 1pm EST featuring a live panel of trusted thought leaders. 
GUEST PANELISTS
Gueorgui Gotzev | International Counsel, Kohler Gotzev
Gueorgui has a broad academic and operational experience in capital markets, bank & finance, alternative investment funds, distributed ledger technology (DLT), and Virtual Asset Services Providers (VASPs). He helps restructure, digitalized, optimize, and outsource any part of a fund's investment management and central administration burdens. He loves consulting on process optimization and investor onboarding automation, KYC, AML/CFT, and CRS/FATCA compliance. Gueorgui holds an LL.M. in International Financial Law from the University of Paris 1 – Panthéon Sorbonne and has completed a full qualification course in Luxembourg law (CCDL) from the University of Luxembourg.
Biba Homsy | Founder, Homsy Legal
Biba is the Founder and CEO of Homsy Legal, an independent legal firm that specializes in AML regulations, with a focus on fintechs. As former Head of International Cooperation at FIMNA (the Swiss Financial Market Supervisory Authority) and former Chief Compliance Officer of Credit Suisse, Biba boasts an extensive background in the regulatory landscape that affects financial services providers and capital markets. Currently, she serves as Co-founder and board member of OpenVASP Association and has served as chair of both ALCO's (Association Luxembourgeoise des Compliance Officers) Blockchain Crypto Working Group and Crypto Valley Association's Regulatory Working Group.
Nicky Gomez | Partner, XReg Consulting
Nicky Gomez is a Partner at XReg Consulting, a group of former regulators with practical experience in formulating public policy and developing regulation for Distributed Ledger Technology (DLT) and virtual assets. Nicky developed a reputation for his pragmatic approach to regulation during his time at the Gibraltar Financial Services Commission (GFSC), where he helped lead the design and implementation of the strategy, policy, and legal framework that delivered the world's first bespoke regulatory framework for firms that use DLT. He also actively supported the development of the DLT industry in Gibraltar, which today hosts world-leading Virtual Asset Service Providers.
About iComply

iComply Investor Services Inc. ("iComply") is a Regtech company that provides fully-digital KYC and AML compliance solutions for non-face-to-face financial and legal interactions. iComply enables financial services providers to reduce costs, risk, and complexity and improve staff capacity, effectiveness, and customer experience. By partnering with multinational technology vendors such as Microsoft, DocuSign, Thomson Reuters and Refinitiv, iComply is bringing compliance teams into the digital age. Learn more:
www.icomplyis.com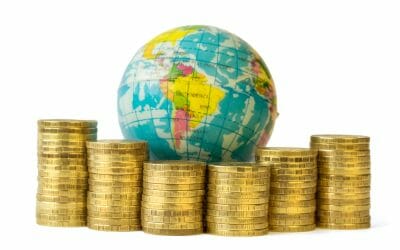 Are you aware of the key details pertaining to the Financial Action Task Force (FATF)'s Travel Rule? As a relative newcomer into the global securities and digital legislation field, the Travel Rule—also referred to as "FATF Recommendation 16"—has garnered significant...