Eye On Compliance in 2023: Top KYC Trends
As Q2 of 2023 ramps up, the compliance industry continues to face a fast-paced environment of global changes and challenges when implementing protective measures against fraud, money laundering (AML), and other forms of financial crime (FinCrime). 2022 brought no shortage of showcase incidences highlighting the importance of compliance measures; with an estimated 90% of FinCrime activities still going undetected, it's more important than ever to stay on top of evolving practices and emergent data to build a safer global marketplace for all.
At iComply, we recognize how vital KYC and AML measures are when it comes to circumventing crime and ensuring your business is aligned with all relevant regulations. Below, we'll take a closer look at some of the most prevalent trends and points of consideration emerging in 2023, as well as why partnering with a trusted software platform like iComplyKYC is one of the best ways to streamline your compliance. Read on to learn more.
Core Takeaways
Before we delve into some of the more specific factors to be aware of in 2023, it is worth noting that the compliance industry as a whole—as well as financial institutions subject to regulation—need to be aware of the following 3 major themes at the forefront of AML and KYC protocols:
Adapting to upcoming legislation
Embracing proactive strategies
Investing in continued education and training
While the uncertainty arising out of COVID-19 led to a brief slowdown in the addition of new regulations and difficulty in amassing concrete statistics with regard to AML and fraud, there is no denying that we have seen a marked increase in fraudulent activity, specifically in cybercrimes. Ransomware, targeted phishing campaigns, evolving digital scams, and other crimes committed through "cyber-enabled" means have risen to the top of Interpol's risk profile for fraudulent activity. Making sure your organization is aware of and implementing the new recommended standards resulting from these activities is crucial.
In addition to a significant increase in cybercrime, 2023 AML and fraud prevention focal points include:
Addressing New Geopolitical Risks
The ongoing conflict between Ukraine and Russia has highlighted the importance of monitoring sanction lists and maintaining Know Your Customer (KYC) and Enhanced Due Diligence (EDD) protocols that are able to adapt quickly to changing circumstances. International sanctions can lead to an increase in the risk of money laundering, with criminals becoming ever more creative with their methods of circumventing regulations and restrictions; this means financial institutions and digital asset management firms must be hyper-vigilant when it comes to spotting fraudulent or criminal users and dealing with them swiftly and effectively.
Monitoring Digital Assets
As major scandals like the sudden collapse of FTX in late 2022 have reminded us, the growth of digital asset markets like cryptocurrency exchanges has presented unique challenges when it comes to monitoring and accountability. With 2023 ushering in the implementation of regulations like the Financial Action Task Force's Travel Rule (Recommendation 16), and with the EU poised to approve an upcoming Markets in Crypto-Assets (MiCA) Regulation, businesses and institutions need to be ready to pivot accordingly—especially as more stringent guidelines are being designed to safeguard against digital fraud and other forms of cybercrime that go undetected.
An Increase in "Challenger" Banks and Alternative Payment Companies
The number of alternative payment companies and "challenger" (aka "Neo" / "digital") banks across the globe have increased significantly in the last few years, and international regulators have grown concerned with ensuring they are subject to the same (if not higher) level of compliance standards. Decentralized banking systems present a high risk for fraudulent activities without the proper measures in place, and such institutions should anticipate the arrival of more legal safeguards that help keep criminals at bay in the coming months and years.
Facing the Challenges of Digital Identities and the Metaverse
COVID-19 accelerated the shift to a more prevalent online global community, with users worldwide adopting digital avatars through venues like Meta and utilizing other services that enable an online persona. While the metaverse remains in its fledging stages, it presents a very real threat and a high potential for money laundering, human trafficking, terrorist and adjacent activities, and other financial crimes as it continues to develop. With these risks already beginning to surface and a precedent already being set due to fraudulent activities on existing platforms, we can likely expect the international regulatory guidelines to implement protective measures and thoroughly analyze any evolving concerns as they make themselves known.
Lay the Foundation for Safety Through Compliance With iComply
At iComply, we're proud to help financial institutions and companies facing ever-complex compliance guidelines streamline their operations and build a strong foundation of safety. Our modular suite of KYC + KYB software makes it simple for business leaders to stay informed and compliant with the latest AML legislation, and our modular platform can be set up within minutes, alleviating headaches, tedious manual work, and downtime woes.
Learn how you can stay ahead of evolving AML and fraud standards, and discover why iComply is your leading choice for software solutions by talking to our team today.
learn
more
Is your AML compliance too expensive, time-consuming, or ineffective?
iComply enables financial services providers to reduce costs, risk, and complexity and improve staff capacity, effectiveness, and customer experience.
Request a demo today.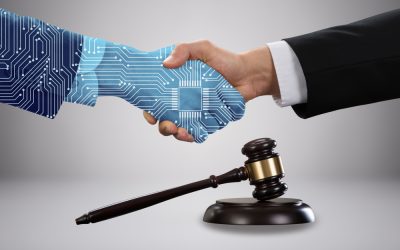 When we think of Know Your Customer (KYC) and AML protocols, most people tend to associate the terms (and practice) with businesses involved in the financial sector, and for good reason. Banks, digital vendors, and other forms of financial institutions are beholden to...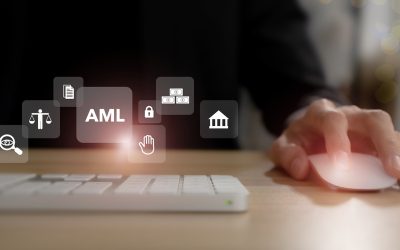 Today's business and commerce markets are moving faster than ever, and with a rapidly evolving landscape, knowing that you have the best protocols and tools in place to stay compliant with Know Your Customer (KYC) and Anti-Money Laundering (AML) standards is...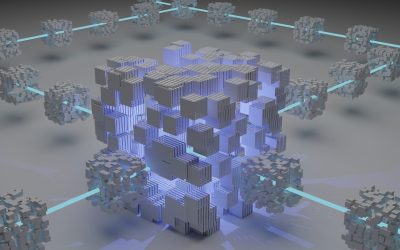 iComply, a global compliance technology provider, is pleased to announce a new licensing program for an essential technology that ensures transactional compliance for financial institutions using blockchain.