regulatory compliance workflows
Build a complete end-to-end solution for all of your compliance needs with cutting-edge tools and technology.
customizable workflows for 
regulatory compliance management
Streamlined
An intuitive, all-encompassing solution for ID verification, AML risk screening, and all aspects of digital identity.
Secure

Next-generation tools to fully protect your organization and your sensitive client data.
Scalable
Build a comprehensive, cutting-edge compliance platform from the ground up, or seamlessly integrate our solutions into your existing workflows.
From verification to resolution, iComply provides complete solutions to collect, organize, and adjudicate legal entity information securely.
Segment your customer base and search profiles by relevant requirements with modular and jurisdictional scenarios.
Automate supporting document requests, enhanced due diligence, case escalation, and more.
Trigger identity verification or biometric facial recognition workflows for your users in real-time to enhance the end-user experience.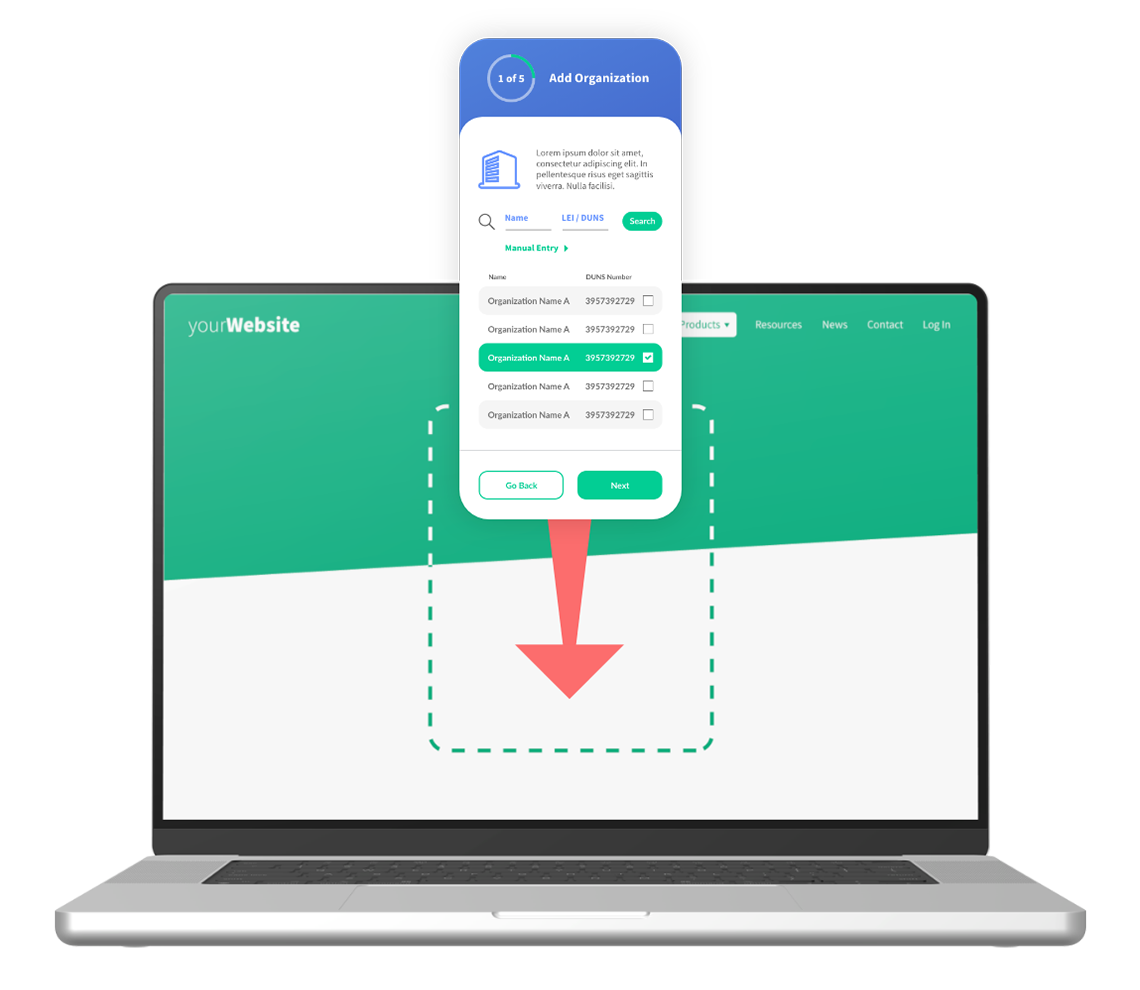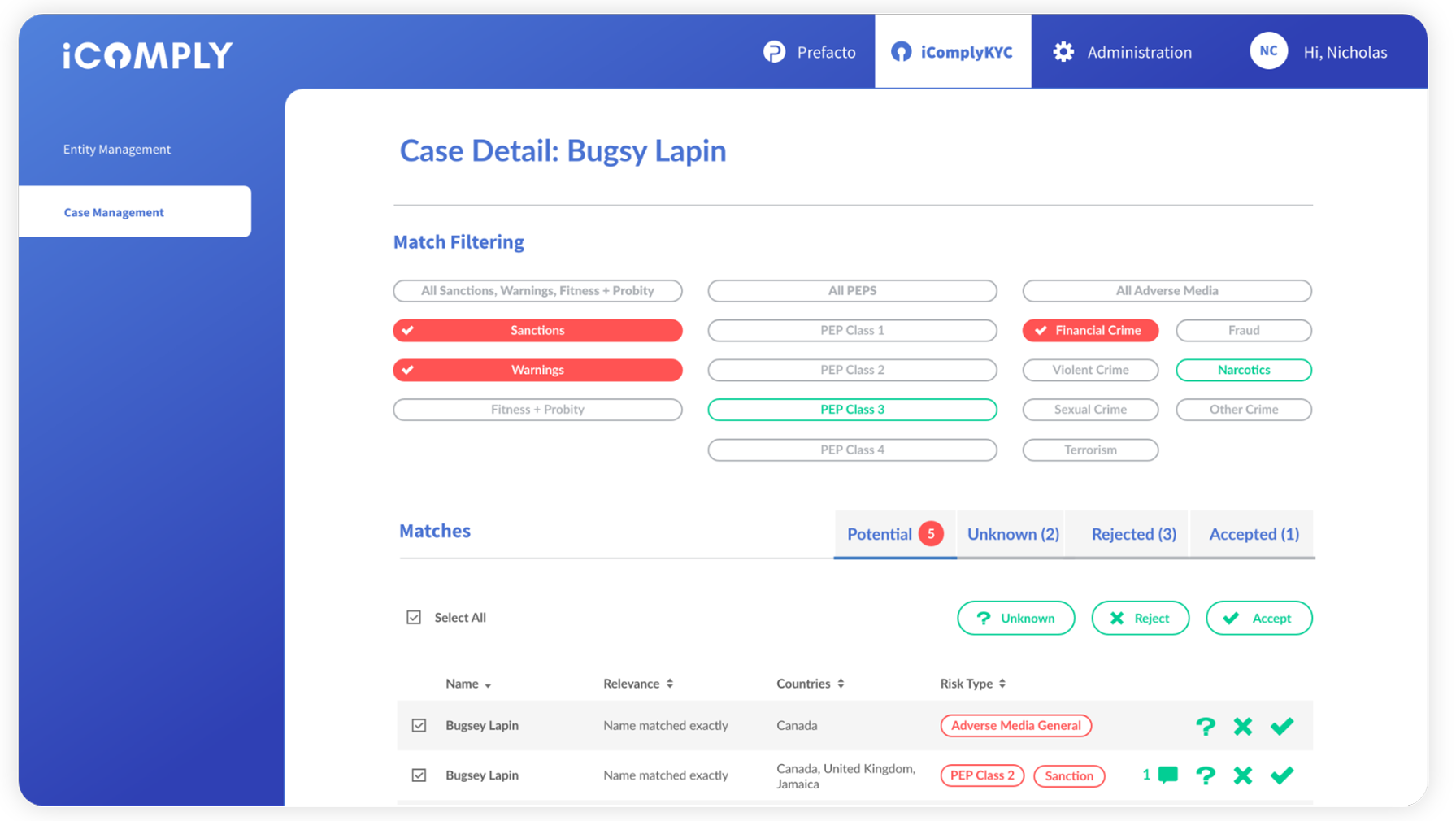 Give your team a 360-degree view of risk screening data for complex legal entities. Leverage banking-grade compliance tools to meet the highest anti-money laundering (AML), counter-terrorist financing (CTF), and other regulatory standards in any jurisdiction.
Use artificial intelligence and process automation to quickly trigger KYC requests, link entities, and reviews.
Enhanced Due Diligence with over 150M data sources to better support manual and automated screening.
Reduce false positives with the help of fuzzy matching, Levenshtein distance algorithms, and Natural Language Processing for intelligent adjudication.
Gain confidence with modular compliance tools that meet the regulations in every ISO 3166 jurisdiction. Maintain a complete view of complex legal entity data, whether you're a small team or a multinational firm.
Build unique workflows based on client type, jurisdictional requirements, and other factors.
Set refresh and review dates, escalations, and reporting for all of your entities and cases.
Fast, fully-integrated KYC and AML reporting via CSV or REST API.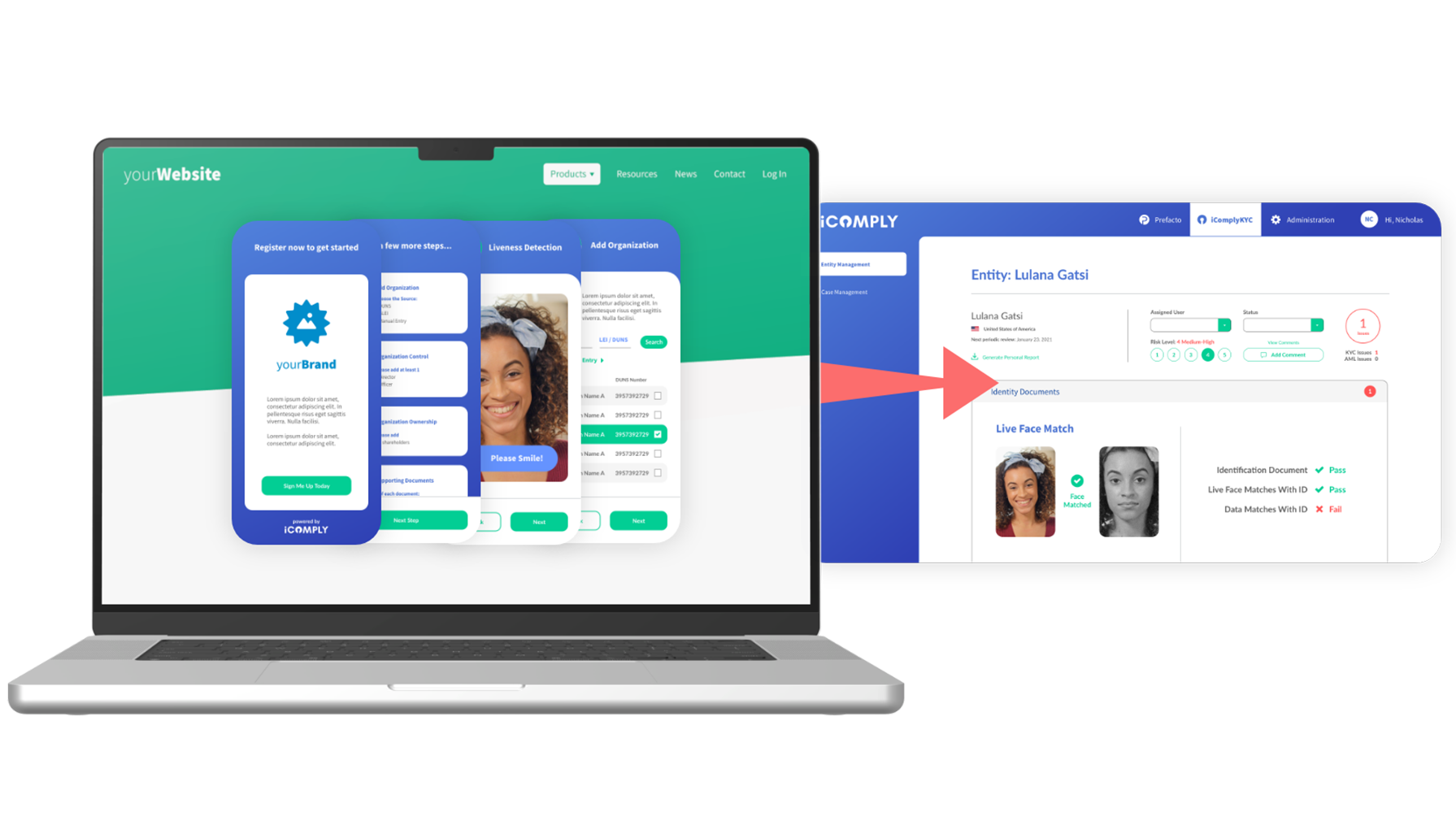 iComplyKYC: the modular compliance framework
Build a complete compliance platform with our fully-integrated suite of industry-leading tools.
KYC
A revolutionary, end-to-end approach to Know Your Customer platforms.
KYB
Dedicated, comprehensive compliance tools for simple and complex legal entities.
Digital Identity Verification
Safe, secure identity validation that protects organizations and their clients.
Robust Compliance Workflows
All-in-one platforms for organizations across industries of all sizes and scopes, serving nearly 250 jurisdictions.