digital identity verification
Validate user identity, identification documents, and all relevant user data safely and securely.
trusted solutions for peace of mind
Secure
Next-generation tools to protect your business and sensitive client data using edge computing to securely gather, process, and encrypt data.
Simplified

Easily create a straightforward user experience that integrates perfectly with your onboarding and compliance workflows.
Streamlined
An intuitive, all-encompassing solution for verification, AML risk screening, and all aspects of digital identity verification.
protection for your 

organization and clients
Prioritize privacy while mitigating your risk; only iComply provides an all-in-one suite of tools engineered to provide access to the highest quality data—building trust from start to finish.
Protect sensitive user data using Live Face Matching, edge computing technology, fully-secure local data processing, and other innovative features.
Enhanced Due Diligence using over 150M data sources for manual and automated screening requirements.
Reduce false positives with the help of fuzzy matching and Levenshtein distance algorithms.
rapid results,
complete data
Verify clients in under 20 seconds via digitized client onboarding workflows to authenticate and verify identity documents, facial recognition biometrics, and user identities.
Trigger KYC refresh requests and integrate your preferred applications via the iComply API or Widget push notifications.
Segment your customer base and search profiles by relevant requirements with modular and jurisdictional scenarios.
easy deployment in any 
compliance workflow 
Create drag-and-drop widgets for easy and secure deployment into any website, client portal, or mobile application.
Stop fussing with API integrations and maintenance: iComply's RESTful APIs allow for quick and convenient customer onboarding.
Reduce total cost of ownership and time to launch with click-to-deploy compliance tools that securely handle sensitive information.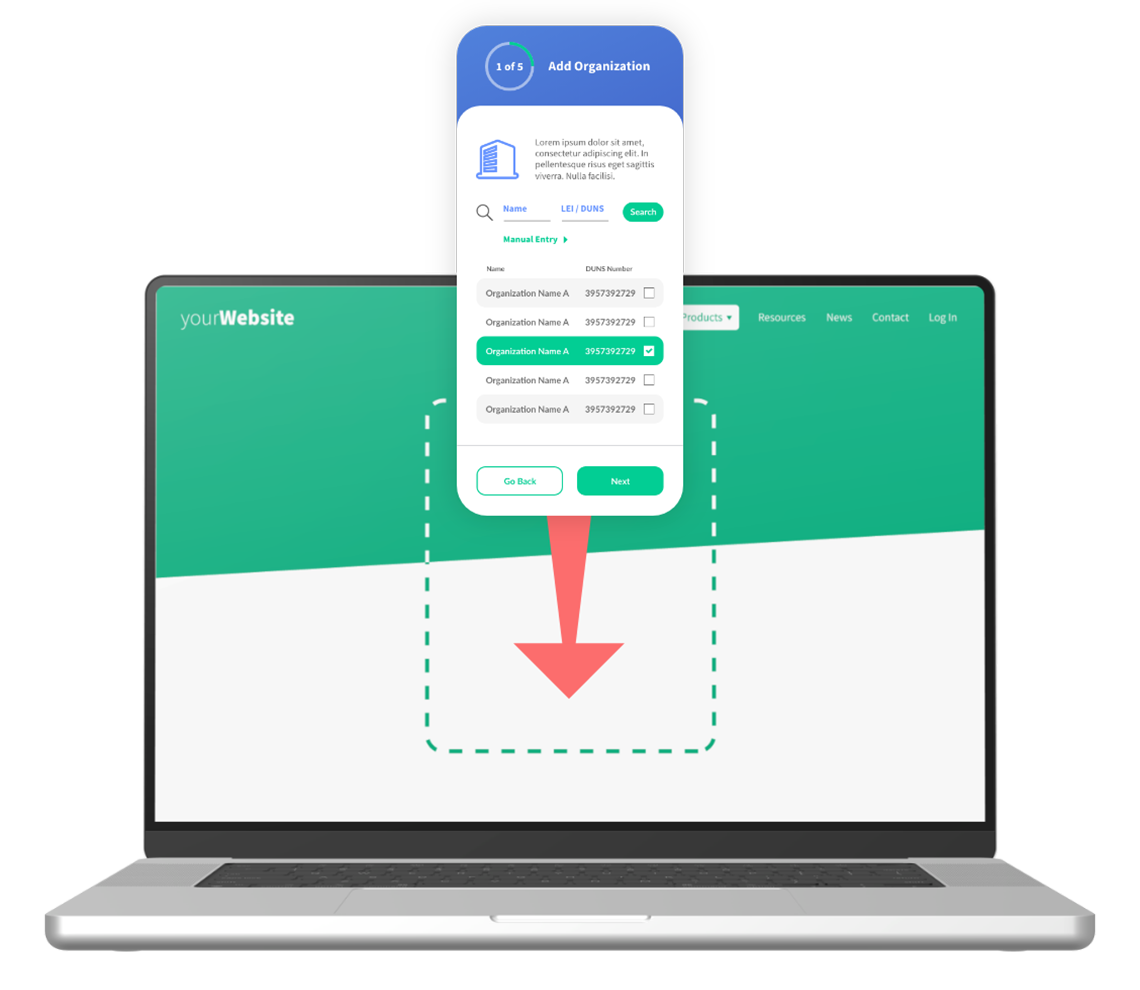 iComplyKYC: the modular compliance framework
Build a complete compliance platform with our fully-integrated suite of industry-leading tools.
KYC
A revolutionary, end-to-end approach to Know Your Customer platforms.
KYB
Dedicated, comprehensive compliance tools for simple and complex legal entities.
Digital Identity Verification
Safe, secure identity validation that protects organizations and their clients.
Robust Compliance Workflows
All-in-one platforms for organizations across industries of all sizes and scopes, serving nearly 250 jurisdictions.