Everything your organization needs to protect user data, monitor risk, prevent fraud, and verify identities anywhere in the world.
Digital Identity Verification
Compliance ManagementWorkflows
fully integrated KYC platform
with compliance workflows
Automated Workflows
Leverage innovative tools and technology to streamline compliance from start to finish.
Mitigated Risk

Protect both your clients and company with robust safeguards and ongoing risk monitoring.
Trustworthy Compliance
Use modular tools to build an all-in-one solution that meets your organization's needs.
Cutting-edge tools to protect your organization and clients from money laundering risks at every level.
Real-time monitoring of over 150 million data sources including sanctions, watchlists, political exposure, adverse media, and more
Natural Language Processing AI helps you quickly identify, aggregate, and adjudicate potential risk results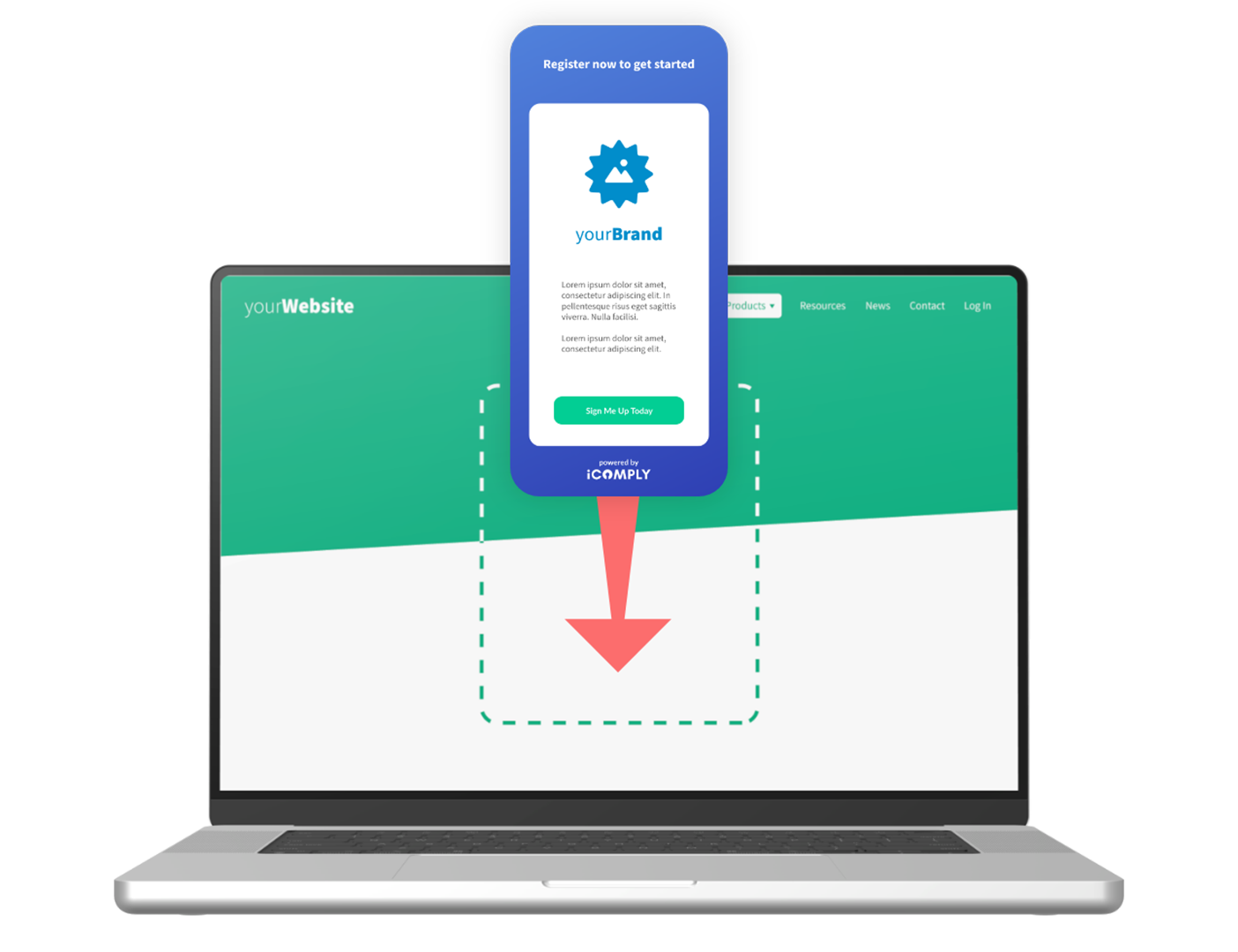 Use the Portal Manager to build secure branded portals, complete with workflows for automation, escalation, and fraud detection.
Leverage AI and process automation to request documentation, link entities, trigger reviews, and perform enhanced due diligence.
Embed KYC Portals in any website or app with a single snippet of JavaScript—no coding experience required.
Manage both Natural Persons and Legal Entities across all jurisdictions you serve from a single Dashboard.
Thoroughly understand your legal entity clients with a complete suite of entity management tools.
Gather and encrypt confidential supporting documents for complex legal entity structures and Ultimate Beneficial Owners (UBOs).
Leverage GLEI, DUNS, and AML risk screening data from over 150 million high-quality sources of truth.
Easily configure access levels, permissions, and workflows across the entire lifecycle, from onboarding to review and reporting.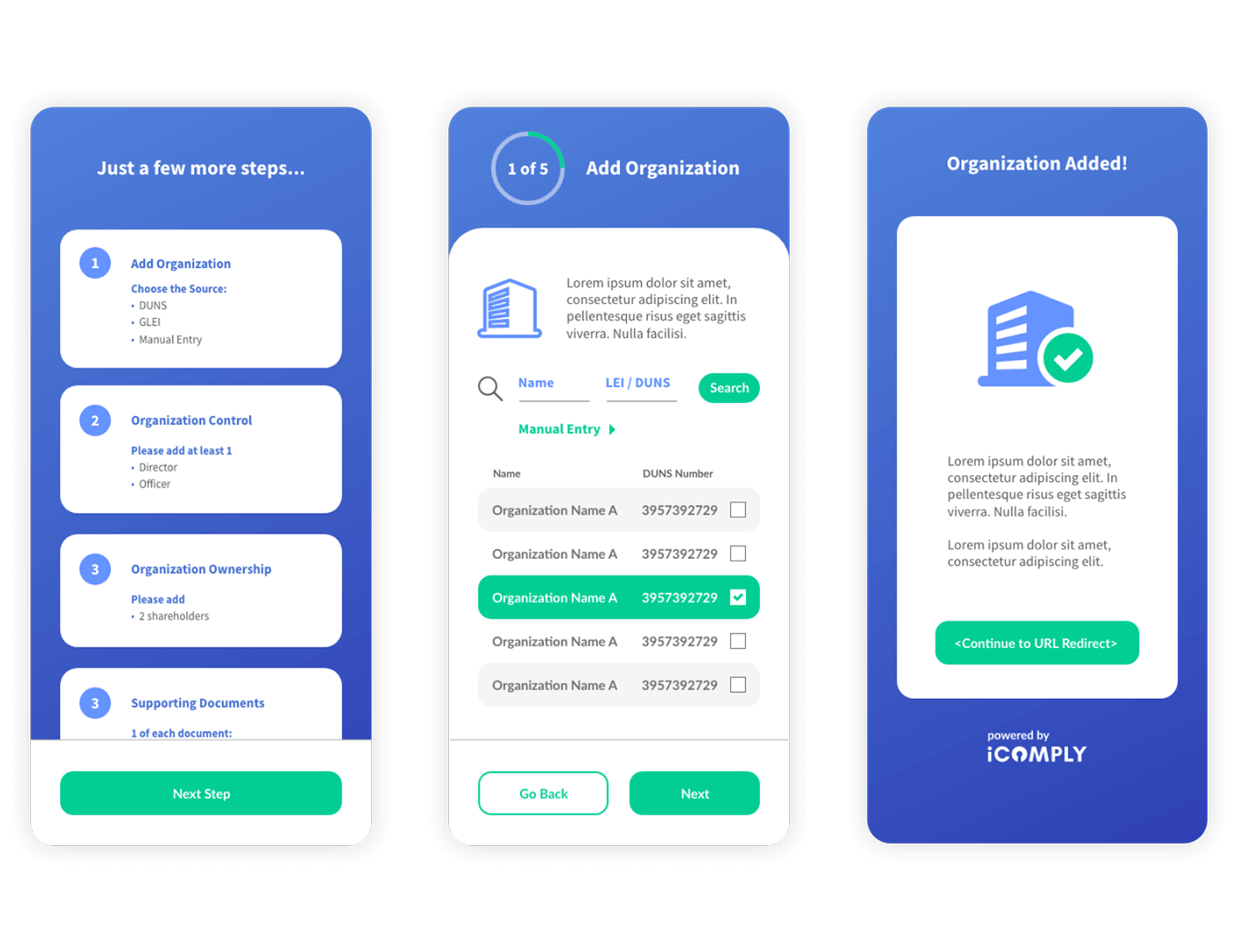 digital identity
verification
Fast, secure data processing at the cutting edge of identity and ID verification technology.
Securely validate identity, documents, and data with edge computing to significantly reduce verification and onboarding time.
Go beyond Liveness and accurately verify your clients with Live Face Matching technology.
Seamlessly trigger supporting document requests and Enhanced Due Diligence workflows for a fast, intuitive user experience.
compliance management 
workflows
Empower your compliance team to make sound decisions with complete and accurate data, all from one screen.
Branded KYC Portals for your organization
Configurable, automated workflows to meet any jurisdictional requirements where you operate
Edge computing and local data processing ensure data privacy and security compliance