Make Compliance Your Competitive Advantage with Industry-Leading Regtech
Stop overpaying multiple vendors for fragmented software solutions. iComply's robust compliance framework offers true end-to-end solutions at competitive price points for any organization.
Invest in an all-encompassing regulatory compliance solution offering start-to-finish due diligence.
Integrated, customizable compliance widgets with plug-and-play functionality—no programming or expensive development required.
Choose the solutions you need from our suite of modular digital tools.
Reduce your total cost of ownership (TCO) with click-to-deploy compliance tools that secure sensitive client data.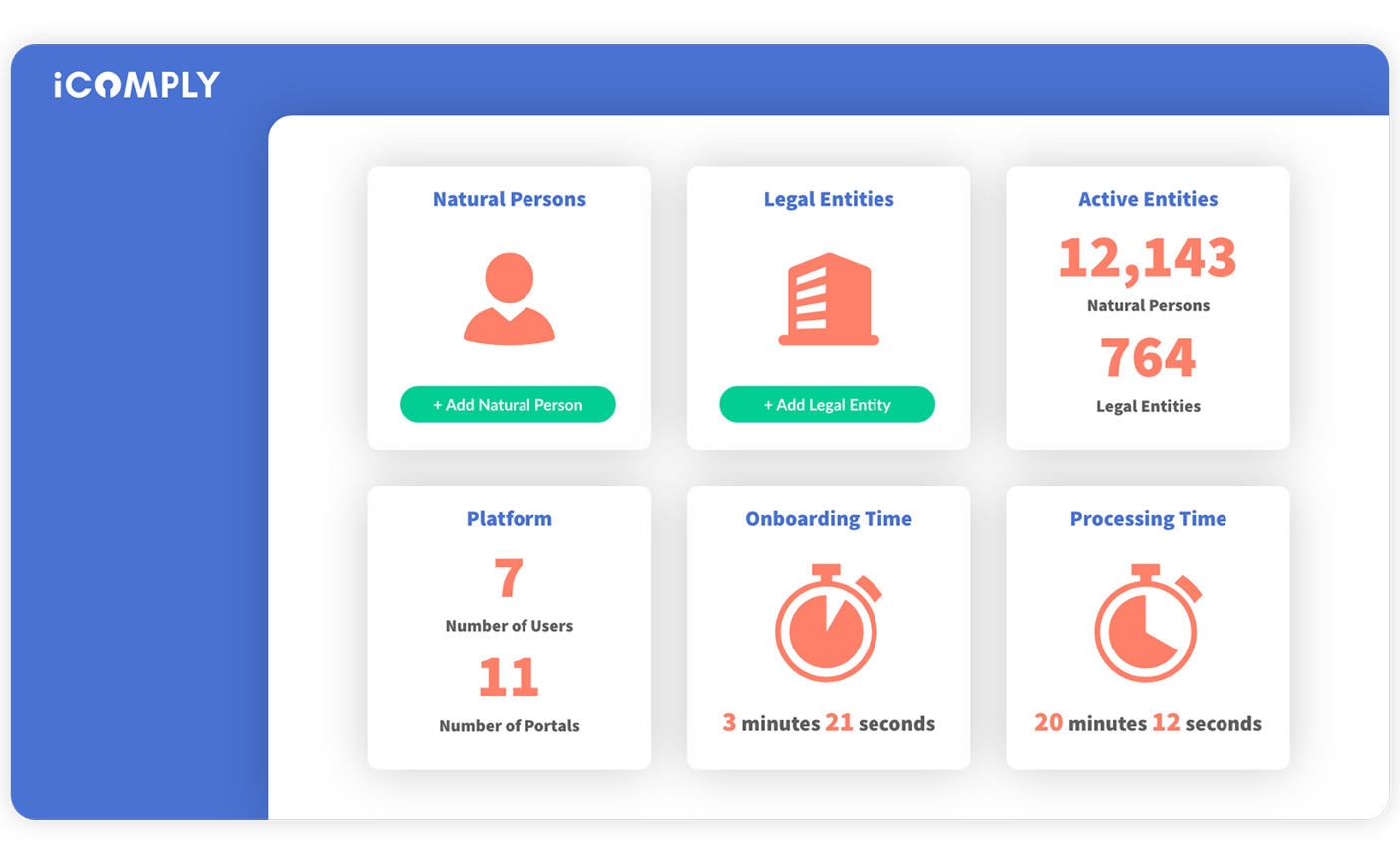 Choose a compliance platform built for speed from the ground up without sacrificing control or security. Only iComply offers leading-edge solutions that streamline compliance workflows and allow your team to focus on what matters most.
Leverage AI, fuzzy logic, and other next-generation tools to accelerate regulatory compliance checks at every stage.
Automate KYC updates, refresh and review dates, escalations, and risk assessment reporting for any entity or case.
Easy integration into your existing onboarding, due diligence, and risk monitoring processes to get up to speed faster.
Unify your back-office processes to deliver a true omnichannel compliance experience. iComply's modular, fully configurable suite of products is ready to form your client compliance lifecycle framework, minimizing risk and costs while streamlining workflows.
Complete Know Your Customer (KYC), Know Your Business (KYB), Anti-Money Laundering (AML), and Digital Identity Verification services.
Flexible modular implementation to integrate seamlessly with your existing compliance framework.
Fully integrated dashboards and reporting tools to empower your team with the information they need, when they need it.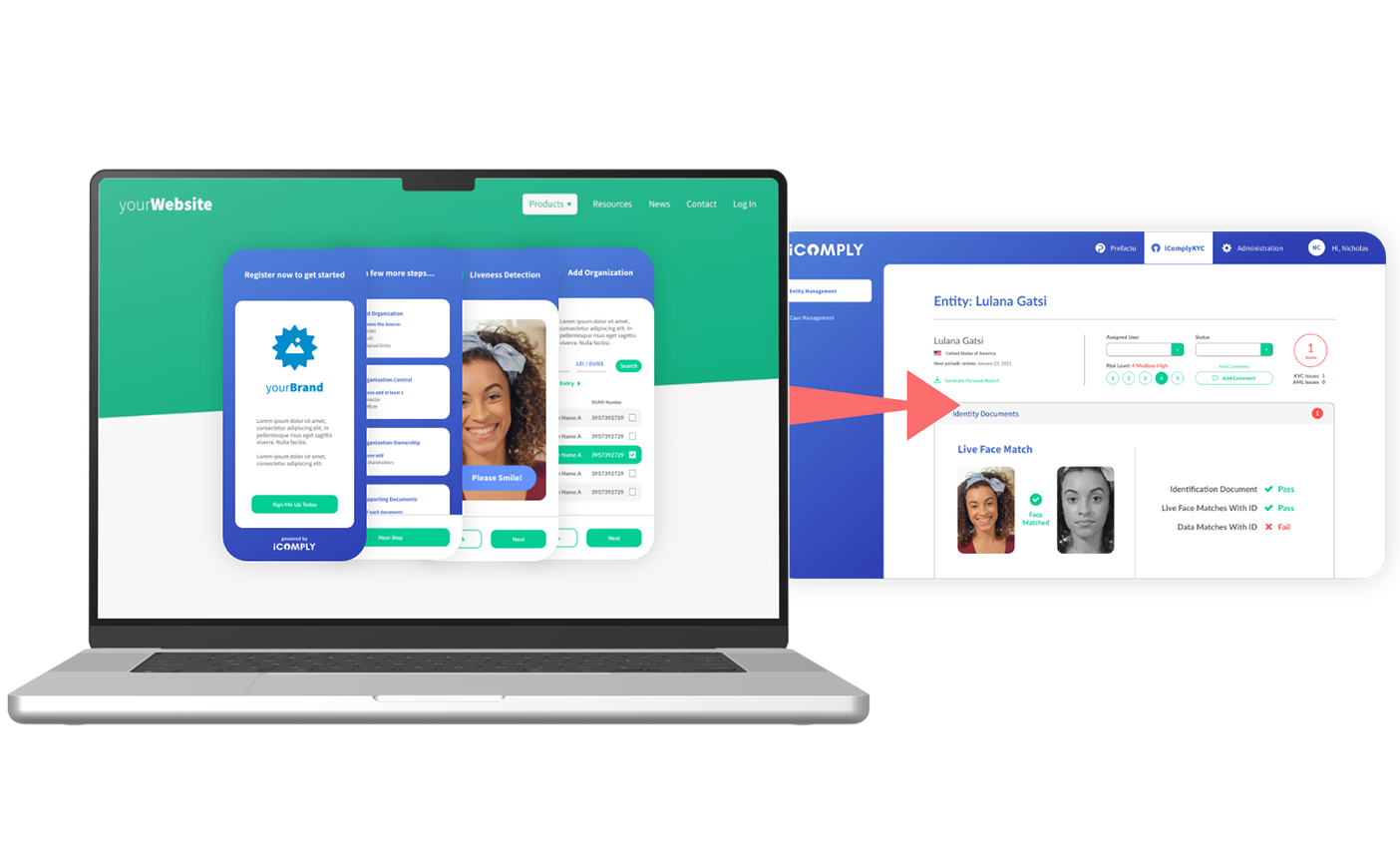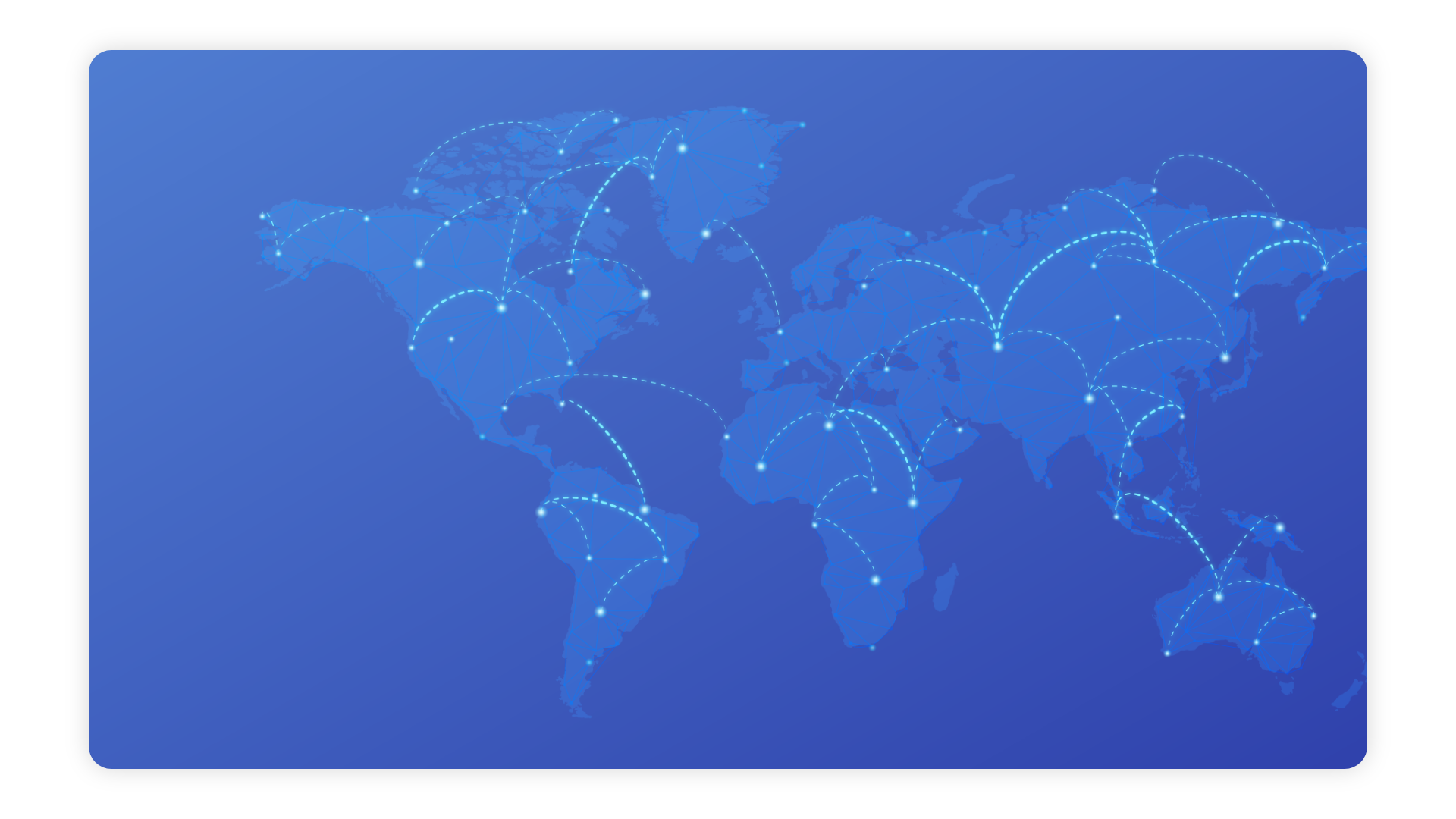 Regardless of who you do business with (or where they're located), iComply has the tools, workflows, and data you need to mitigate risk, verify identities, and remain compliant with worldwide regulations.
KYC and AML tools provide true global compliance coverage.
Fully customizable compliance workflows for nearly 250 jurisdictions.
Data from over 150M trusted global sources for industry-leading insights and up-to-date AML risk screening.