How to Spot Fraudulent Users with KYC Protocols
While we often speak about the many risks and crimes that Know Your Customer (KYC) protocols help to circumvent (the reactive approach), the cybersecurity industry can sometimes forget to highlight the specific ways KYC software and practices offer protection (the proactive approach).
With the number of digital users rapidly expanding globally, knowing how to accurately verify someone's ID and assess their true risk profile is essential to ensuring compliance and upholding important safety standards set by your local jurisdiction.
2023 has shown that the exchange of digital assets and a more competitive than usual marketplace have driven technological advances further than ever before. Staying on top of evolving trends, while still remembering the core basics of Customer Due Diligence (CDD), are two of the best ways to keep your business as well as your clientele safe from evolving cybercrime, fraudsters, money laundering (AML), and many other types of financial and identity crimes.
Below, we'll take a closer look at some of the fundamentals of spotting fraudulent users in your database. Read on to learn more
Focus on Specific Areas of KYC Documents
While KYC processes and verification documents are unfortunately unable to provide 100% security against fraud and criminal activity, they do play a valuable role in catching key details that may indicate a higher risk profile and/or uncover problematic associations that allow your organization to act accordingly. When reviewing documents like a passport or driver's license, it's important to closely review everything submitted and evaluate data points like:
Identification photos,
Full name,
Date of birth,
Expiry date,
Document number,
Address,
and more.
With personal identity documents being one of the most popular commodities on the black market, knowing how to spot inconsistent details is one of your best lines of defense, and having automated solutions in place—such as iComply's modular suite of KYC programs—helps to remove the risk of human error or oversight.
Cross Reference Materials and Verify Photos
One of the most important parts of KYC is ensuring your verification process doesn't exist in a vacuum. Using multiple points of reference, including more than one document, and being able to compare passport/ID photos with a live representation of an individual all help to reduce fraudulent users. The more databases you are able to (safely and legally) access to conduct your verification, the stronger your confidence can be with regard to the validity of the identities in your system.
iComplyKYC conducts CDD and EDD using some of the world's most trusted record bases, giving you access to the information you need to move forward, while still respecting ethical guidelines pertaining to accessing private information.
Triple Check All Information and Little Details
Any information contained in the Machine Readable Zone (MRZ) should clearly match the standardized setup of the document in question. For example, passports should have issuing and expiration dates that match up, font types should align, and any other security details (e.g. reflective strips) should be consistent with all government-issued documents. If any detail seems questionable, the application and/or user should immediately be flagged and escalated for further review.
Manual vs Automated Review
While manual document review may be effective on a small scale, the reality is often inefficient when it comes to keeping up with onboarding, constant re-evaluation, and adjusting to shifting global regulations. Automated software solutions like iComplyKYC help you navigate complicated KYC processes with confidence and ease, allowing you to focus on your business operations while still remaining compliant. Our world-leading end-to-end suite of KYC + KYB software is able to integrate with existing frameworks in a matter of minutes, mitigating headaches and removing the frustration of downtime during adoption.
iComply is proud to partner with businesses across North America and Europe to ensure you have everything you need to stay compliant and ahead of the curve when it comes to circumventing criminal activity through your organization. Learn more about how you can stay ahead of evolving AML and fraud standards, and discover why iComply is your leading choice for software solutions by talking to our team today!
learn
more
Is your AML compliance too expensive, time-consuming, or ineffective?
iComply enables financial services providers to reduce costs, risk, and complexity and improve staff capacity, effectiveness, and customer experience.
Request a demo today.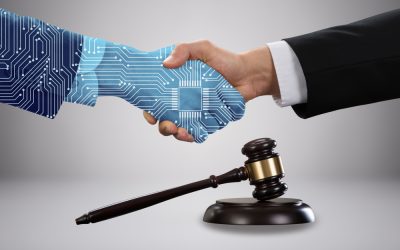 When we think of Know Your Customer (KYC) and AML protocols, most people tend to associate the terms (and practice) with businesses involved in the financial sector, and for good reason. Banks, digital vendors, and other forms of financial institutions are beholden to...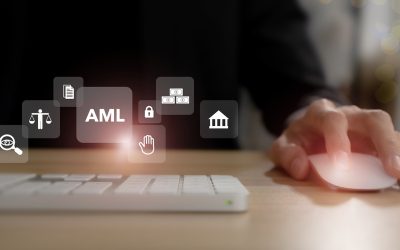 Today's business and commerce markets are moving faster than ever, and with a rapidly evolving landscape, knowing that you have the best protocols and tools in place to stay compliant with Know Your Customer (KYC) and Anti-Money Laundering (AML) standards is...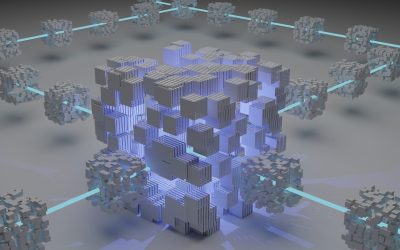 iComply, a global compliance technology provider, is pleased to announce a new licensing program for an essential technology that ensures transactional compliance for financial institutions using blockchain.