Following the release of the New York Attorney General's report on Virtual Markets, iCompy and Hosho will co-present a blockchain security and auditing MasterClass for exchanges, protocols, and ICOs on October 4 as an online teaser leading up to HoshoCon
Las Vegas, Nevada – October 1, 2018 – iComply Investor Services ("iComply"), a leading global RegTech platform for digital finance and cryptocurrencies is announcing that it has partnered with Hosho Group LLC. ("Hosho"). Hosho provides smart contract auditing, penetration testing, and cybersecurity maintenance services focused on the blockchain industry.
This month, the New York State Office of the Attorney General launched the Virtual Markets Integrity Initiative, which issued a report that analyzed how virtual currencies (cryptocurrencies) are traded.
According to the report: "Few issues are of greater importance to customers of virtual asset trading platforms than the security of the funds … sophisticated criminals attempt to infiltrate these platforms constantly, and have reportedly stolen billions of dollars' worth of virtual currency. Once an unauthorized third-party gains access to a customer account, those funds can be quickly transferred beyond the reach of law enforcement."
An average of $23 Million USD of cryptocurrency hacked or stolen each day because of security vulnerabilities.
"Most virtual asset exchanges currently use an inefficient patchwork of products and services in an attempt to enable effective multi-jurisdictional compliance. These disjointed systems create hacker vulnerabilities that risk investor funds, data, and the platform's reputation," said Matthew Unger, CEO of iComply. "When we met with the product and engineering teams of these same exchanges we were shocked by the vulnerabilities we saw – specifically from their KYC, facial recognition, and AML providers. Investors' personal data is being stored on local drives, in email inboxes, and often is neither transmitted nor stored with encryption."
iComply offers end-to-end compliance solutions for digital finance. Through a single REST API companies – and specifically digital finance platforms – are able to achieve 100% coverage of every issue outlined in the Attorney General's report in addition to the standards required by FINRA proof of ownership and source of funds reporting.
Hosho reported that on average, 82% of the smart contracts that the team has audited have some sort of vulnerability, 27% of which are critical and contract breaking, which means that funds could have been lost or stolen.
"It is Hosho's goal to push the blockchain industry towards maturation by improving the overall security awareness and standards across the board. Partnering with iComply is a no-brainer given their ethos and philosophy align perfectly with our own. We are both putting in place the infrastructure, services, and technologies necessary to the long-term development of a strong and secure ecosystem," said Hartej Sawhney, President of Hosho.
The companies have partnered on a MasterClass taking place virtually on October 4, 2018, that will aim to educate participants on cybersecurity for blockchain and smart contracts.
Both companies will also present at HoshoCon which takes place October 9 -11 in Las Vegas. The conference is dedicated to cybersecurity and technology standards for blockchain and the decentralized financial market.
##
About Hosho
Hosho is the global leader in blockchain security, specializing in enterprise-grade security services for Fortune 500 and early-stage companies alike. Entirely focused on the blockchain industry, Hosho is setting the standard for blockchain security, providing state-of-the-art smart contract auditing and penetration testing services. With blockchain, the repercussions of a security hack are much greater than in traditional technology, making cybersecurity-related services of the utmost importance. Hosho plays an important role in the nascent blockchain industry by resolving issues that often lead to funds being lost or stolen. For more information on Hosho and our comprehensive suite of services, please visit Hosho.io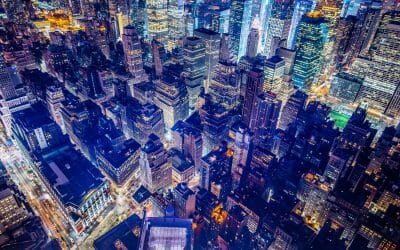 Do you know who you're doing business with? Organizations must have properly vetted security and identification processes in place to protect their business and clients, particularly to lay a solid foundation for future growth and success. Know Your Customer (KYC)...
Is your customer due diligence process set up for success? Ensuring the safety of digital commerce and virtual asset management have become two of the most important points of conversation when it comes to global securities, specifically when it comes to anti-fraud,...
Robust AML/CFT screening and monitoring for any type of payment, easily customizable to fit your back-end workflows.