2019 Toronto Refinitiv Summit: Event Highlights and Takeaways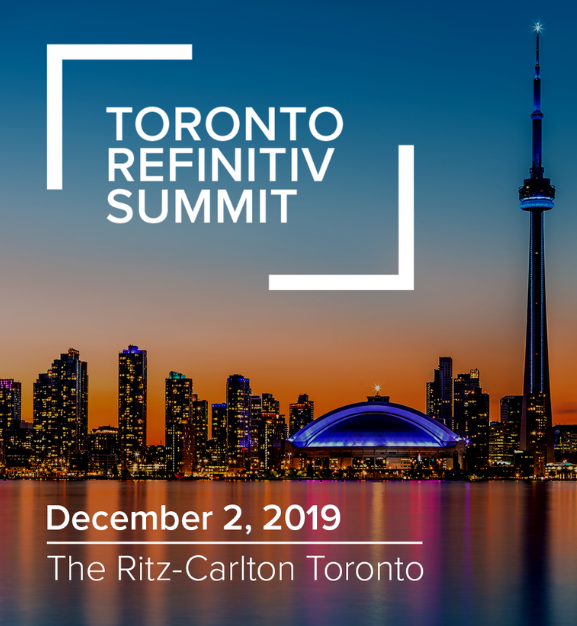 iComply kicked this month of December off with a bang by attending the fully-packed 2019 Refinitiv Summit at the Ritz-Carlton Hotel in Downtown Toronto.
Regulators, global financial leaders, and industry professionals alike were amongst the ranks of prestigious attendees that flew in to learn from a wide assortment of keynote speakers, covering topics ranging from regulatory challenges to new digital asset classes, and everything in between.
Strong audience participation was apparent throughout, as the event organizers provided us with an app to submit questions directly to speakers in real-time about their presentations.
The Summit was centralized around industry engagement and it was reflected in the activities during the day…with the voices of inspired collaboration echoing throughout the halls of the venue.
Outside of listening to the keynote presentations, we connected with brokers, corporate service providers, and fund managers during the networking hours—all of whom were eager to engage and develop cohesive strategies to make the biggest impact heading into 2020.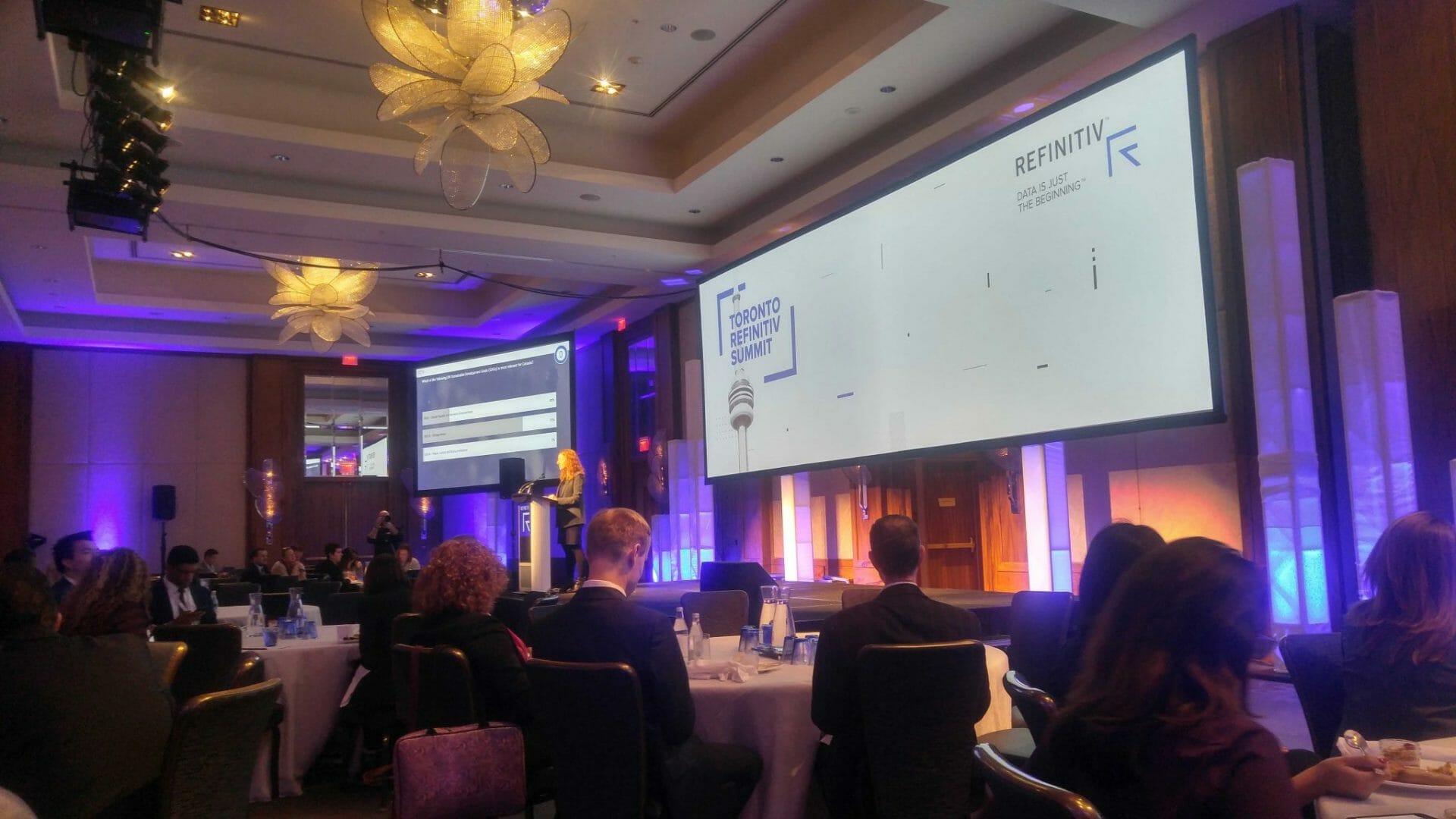 With so many new and updated standards for our industry coming into effect, we feel strongly that the time to be nimble and adaptive to market shifts is now.
If you saw us there but did not get the chance to speak with us, we would still love to hear from you. Visit our website or send a request via email to Andrew Weiner at [email protected] (Head of Partnerships) or Shane Sibley at [email protected] (Head of Sales). Our team is looking forward to connecting with you.