professional services
Leading Intelligent Compliance Management solutions.
iComply for
Professional Services
As regulatory requirements for professional services continue to tighten, these services providers in legal firms, accounting, corporate services, and other industry players will be required to maintain a comprehensive KYC and AML program. 
iComply provides intelligent compliance automation tools for professional services firms across all sectors to maintain identity verification, Daily Ongoing Monitoring, and risk screening of their clients from any region.
Build Workflows
to Fit Your Unique Business Needs
Create drag-and-drop widgets for easy, secure deployment into any website, client portal, or mobile application
Eliminate the need for your users to download apps and deliver a true omni-channel online experience
Verify clients in under 20 seconds via digitized client onboarding workflows to authenticate and verify documents, biometrics, and identities
Maintain a 360-degree view of your customers' risk data (PEP, adverse media, relevant sanctions) across jurisdictions and time zones, 24/7
Support identity documents from over 200 jurisdictions with our online identity verification services to better detect fraud and user errors
Enhance
Regulatory Compliance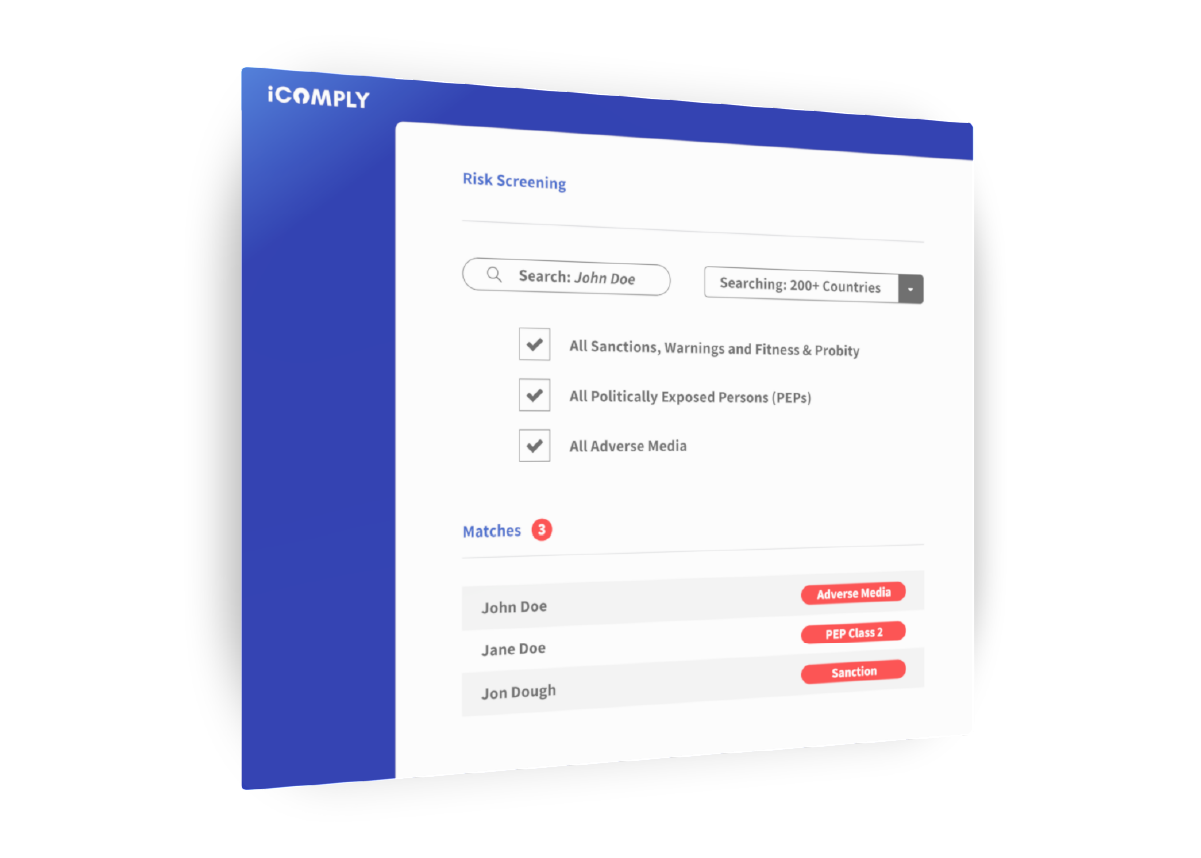 Our banking-grade KYC and AML software, used across highly-regulated industries is designed to help you fill regulatory obligations
Segment your customer base and search profiles to relevant requirements with modular and jurisdictional scenarios
Perform enhanced due diligence investigations into customer and third-party risk
Reduce false positives and noise with the help of fuzzy matching and Levenshtein distance algorithms
Receive instant notifications when your customer's risk profile changes, months ahead of a periodic refresh, with our automated Daily Ongoing Monitoring feature
Give Your Clients 
a Great KYC User Experience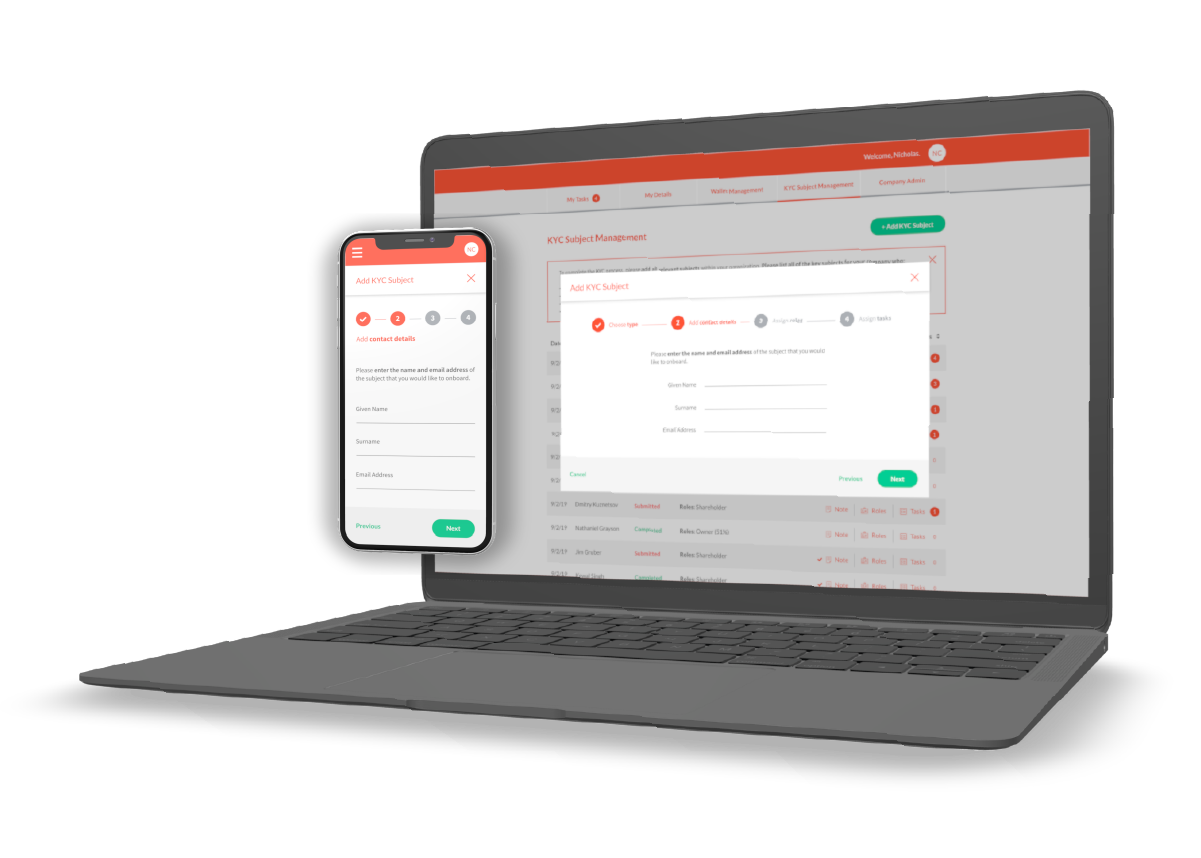 Save time and money by using the Capture feature to collect KYC information and hold for verification. When you are ready to activate the user, request KYC Services on-demand
Streamline your customer onboarding experience while properly screening for risk with unique logic that covers more than 200 jurisdictions
Integrate your transaction monitoring tools to trigger identity verification or biometric facial recognition workflows for your user in real-time
Witness e-signatures and document the legal identity of every signatory with biometric facial matching that is performed 100% client-side directly on the user's device