payments
Leading Intelligent Compliance Management solutions.
iComply for Payments Industry

iComply provides a robust AML and CFT screening and monitoring solution for various types of payment companies–from Neo banks to eWallets–that can be easily customized to fit your company's unique back-end workflows.
Automate your client onboarding and enhance the daily ongoing monitoring of your customers to ensure regulatory compliance and to reduce the manual workload in your payments business.
SPI, API, PSP, PISP, ASPSP, AISP
Payment Processors, Aggregators, Acquirers, and Gateways
Virtual Currencies & Exchanges
Virtual Currencies & Bitcoin
Quickly Onboard
Customers and Clear Payments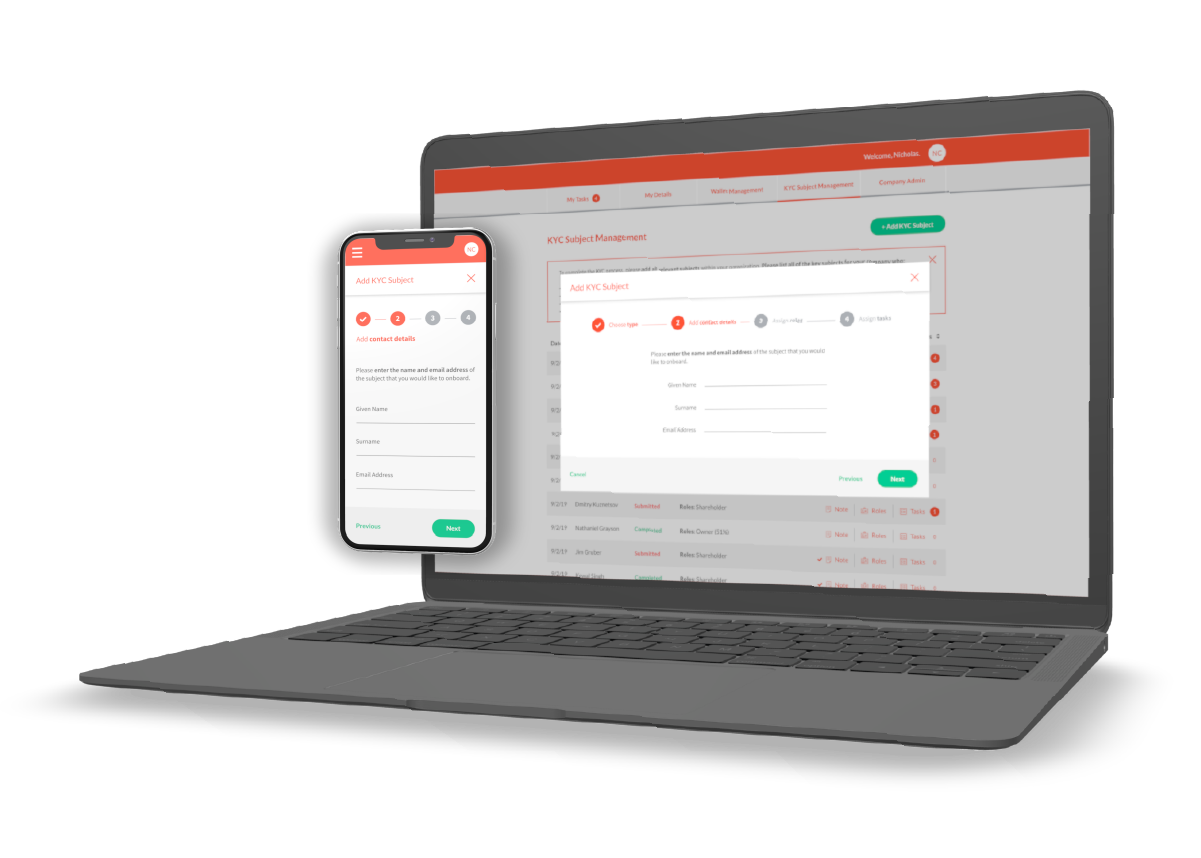 Monitor payments in real-time and get suspicious activity alerts to manage your AML risks
Reduce false positives and noise to focus on actionable data by customizing workflows that suit the needs of your business
Comply with regulatory obligations while maintaining a smooth and positive customer experience
Stay ahead of shifting regulations with automated updates to sanctions, watchlists, adverse media, and political exposure data with our overnight refreshes
Build a Better Relationship
with Your Bank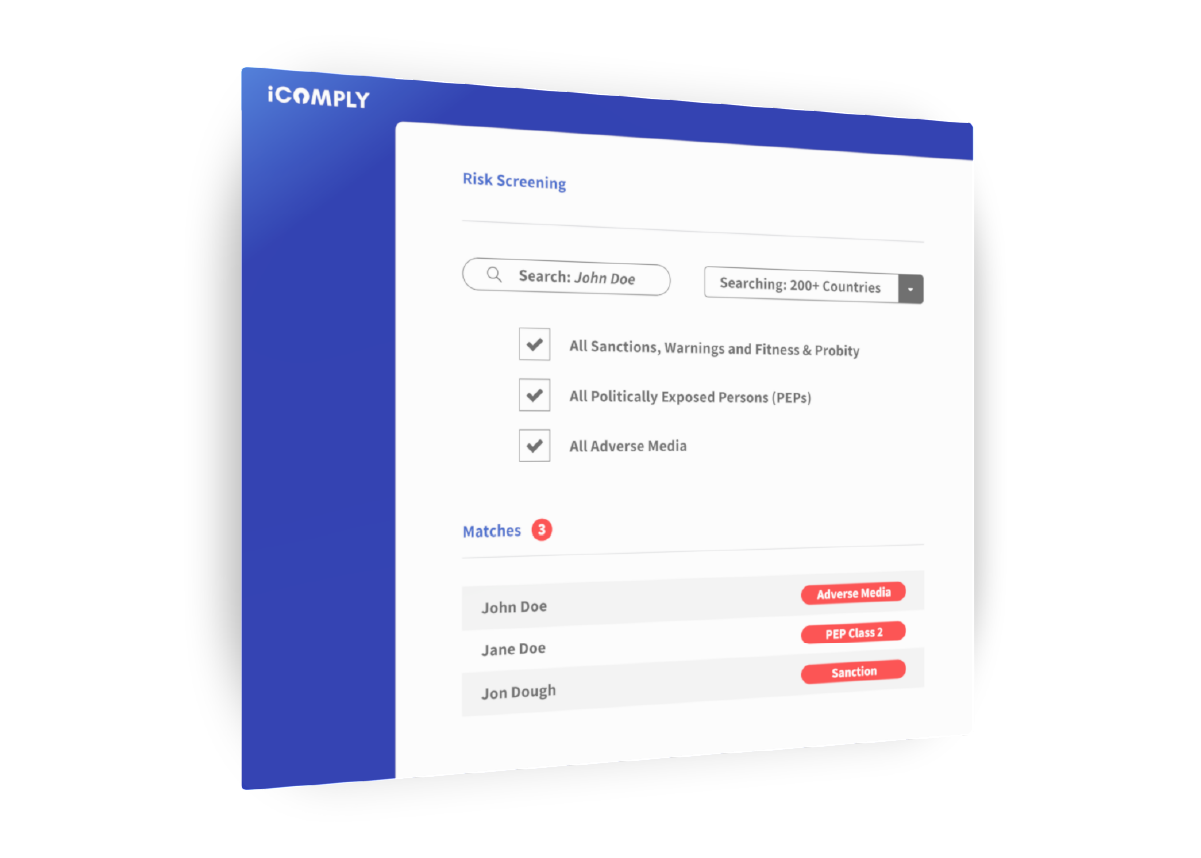 Protect your relationship with your bank by leveraging our banking-grade compliance software built according to the highest industry standards
Screen all payments and monitor transactions against the most extensive, up-to-date database of sanctions and PEPs
Ensure that your banking partner is confident you are compliant with the most current KYC and AML regulations worldwide
Drag & Drop Integration 
Made Easy: No Development Skills Required
Create drag-and-drop widgets for easy, secure deployment into any website, client portal, or mobile application
Stop fussing with API integrations and maintenance and streamline your compliance workflows
Eliminate the need for your end-users to download apps on their devices, streamlining the onboarding experience