government
Leading Intelligent Compliance Management solutions.
Government agencies worldwide are facing increasingly sophisticated challenges with user identification, delivery of secure digital channels, and data protection of key stakeholders. Implement best-in-class tools for data privacy and protection while enforcing robust standards for risk screening, sanctions screening, watchlist monitoring, and identity verification.
iComply is pleased to provide a fully integrated, banking-grade solution for government agencies to meet stringent digital onboarding, digital identity verification, anti-money laundering (AML), counter-terrorist financing (CTF), and other regulatory requirements, supporting compliance policies and procedures for the entire customer lifecycle.
Digitalization Initiatives
Electronic Voter Identification
Employment & Skills Development
User Identification
& Screening
Build and maintain comprehensive user identification procedures with Live Face Matching, Legal Entity Verification, Address, and Certification or Credential Verifications
Maintain a 360-degree view of user data for your unique requirements including jurisdiction, user group, or widget location
Protect your users data with patented client-side verification programs to perform validations without an sensitive data leaving the user's device
Deploy secure and encrypted user identification portals into any website or mobile application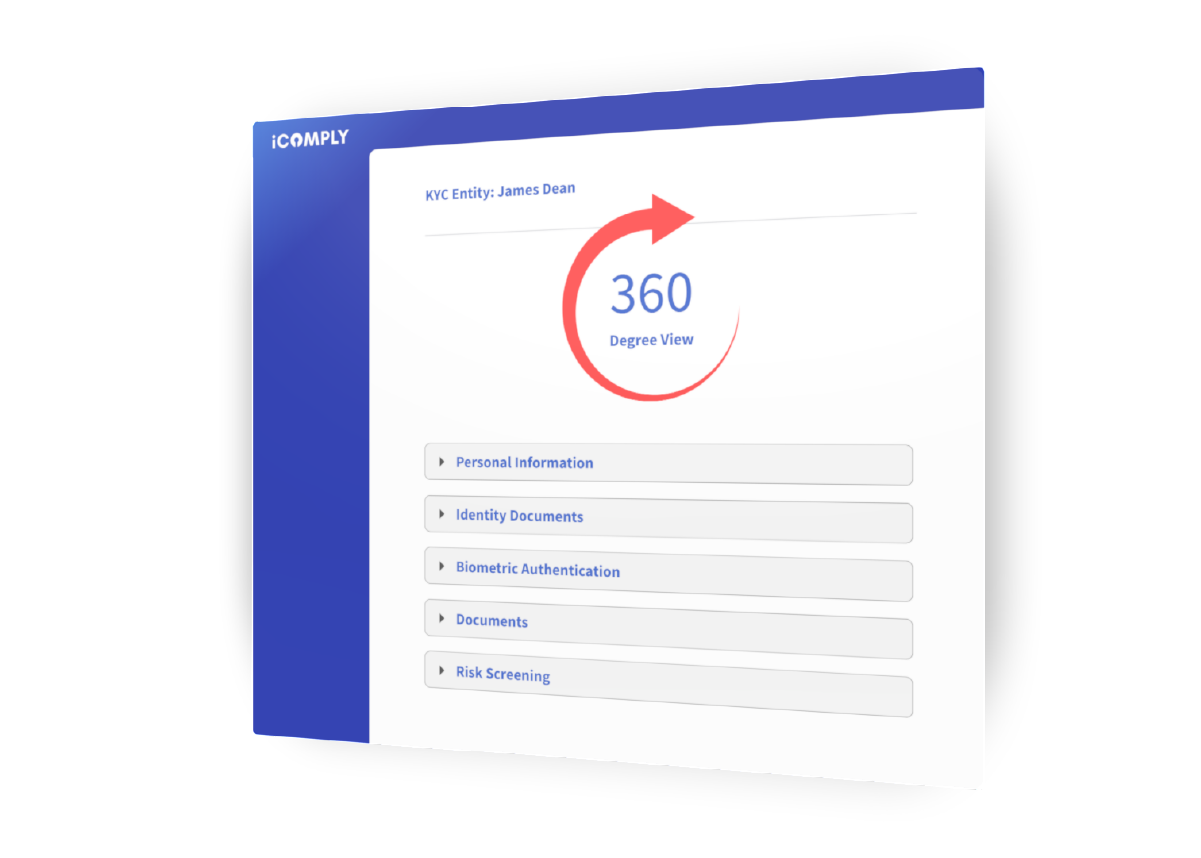 Ensure Strong Client Authentication standards are enforced throughout your entire identity verification process
Maintain local requirements for data sovereignty, governance, residency, and retention requirements

by jurisdiction
Be confident that you are screening against the most up-to-date risk and intelligence data available
Satisfy FATF and AML5 recommendations by complying with international and domestic Politically-Exposed Persons (PEPs) requirements
Automate Workflows
for Maximum Efficiency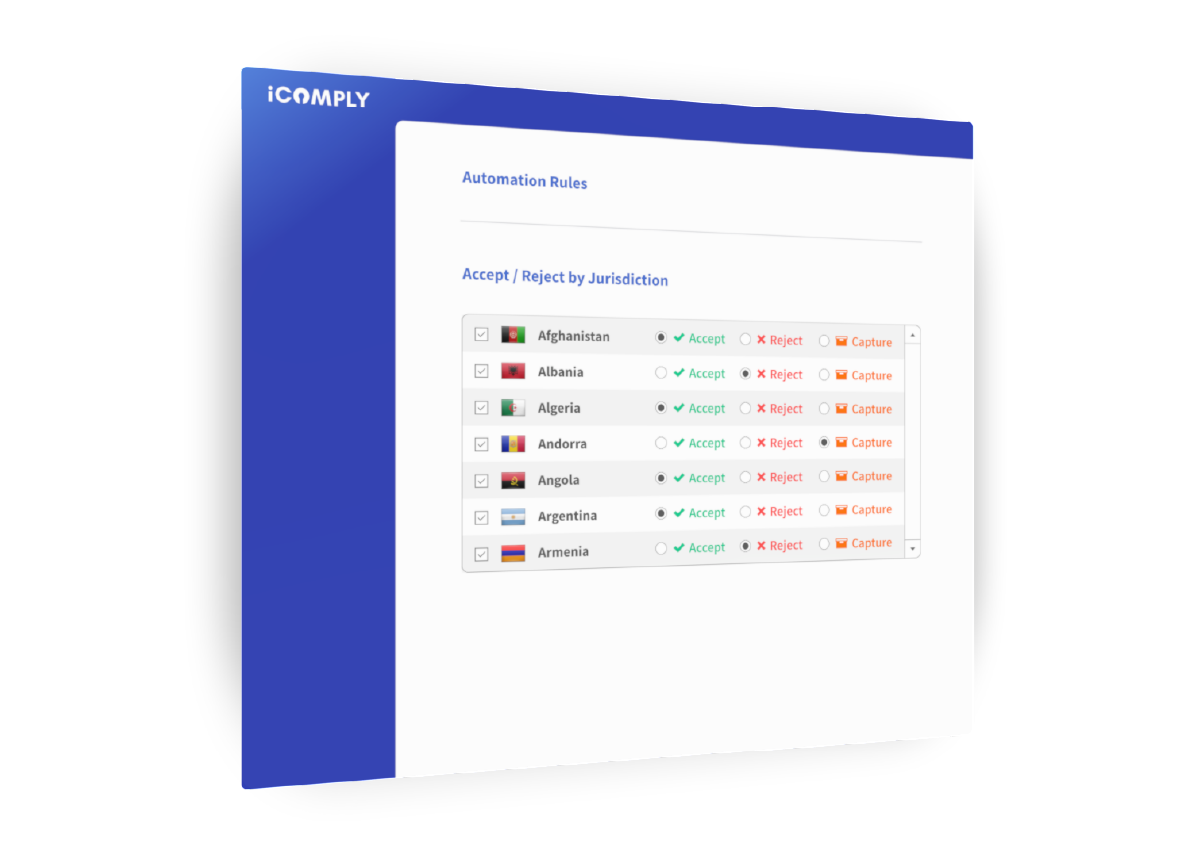 Configure advanced workflows for user identification and verification services to quickly onboard and screen individuals or corporations
Receive real-time custom alerts when new risk data emerges for your existing users with using our automated Daily Ongoing Monitoring feature
Easily integrate into existing and third party systems with the iComply RESTful API
Use copy-and-paste compliance widgets to deploy tools for digital onboarding, identity verification, and lifecycle identity and access management