digital securities
Leading Intelligent Compliance Management solutions.
iComply for
digital securities
iComply has been an active contributor to the open finance community, helping asset managers, brokers, law firms, exchanges, digital securities and DeFi platforms, NFT and utility token issuers manage and maintain regulatory compliance for both digital securities and virtual assets.
As regulators continue to issue new guidelines and requirements, iComply's suite of intelligent compliance tools helps you automate your workflows to better manage risk and protocol-level compliance enforcement on all of your digital securities. Maintain the complex compliance requirements for each jurisdiction that is home to any customer you serve—supporting both natural persons and corporate entities for digital securities and virtual assets.
Automate
KYC tasks and workflows
Verify clients in under 20 seconds with digitized onboarding workflows to authenticate and verify documents, biometrics, and legal identities
Segment your customer base and search profiles based on specific requirements using modular and jurisdictional scenarios
Support identity documents from over 200 jurisdictions with our online identity verification services to better detect fraud and user errors
Save time and money to capture and authenticate KYC information during onboarding and request KYC services on-demand as needed
Receive instant notifications when your customers' risk profile changes, months ahead of a periodic refresh, with our daily monitoring feature
Stay ahead of
changing regulations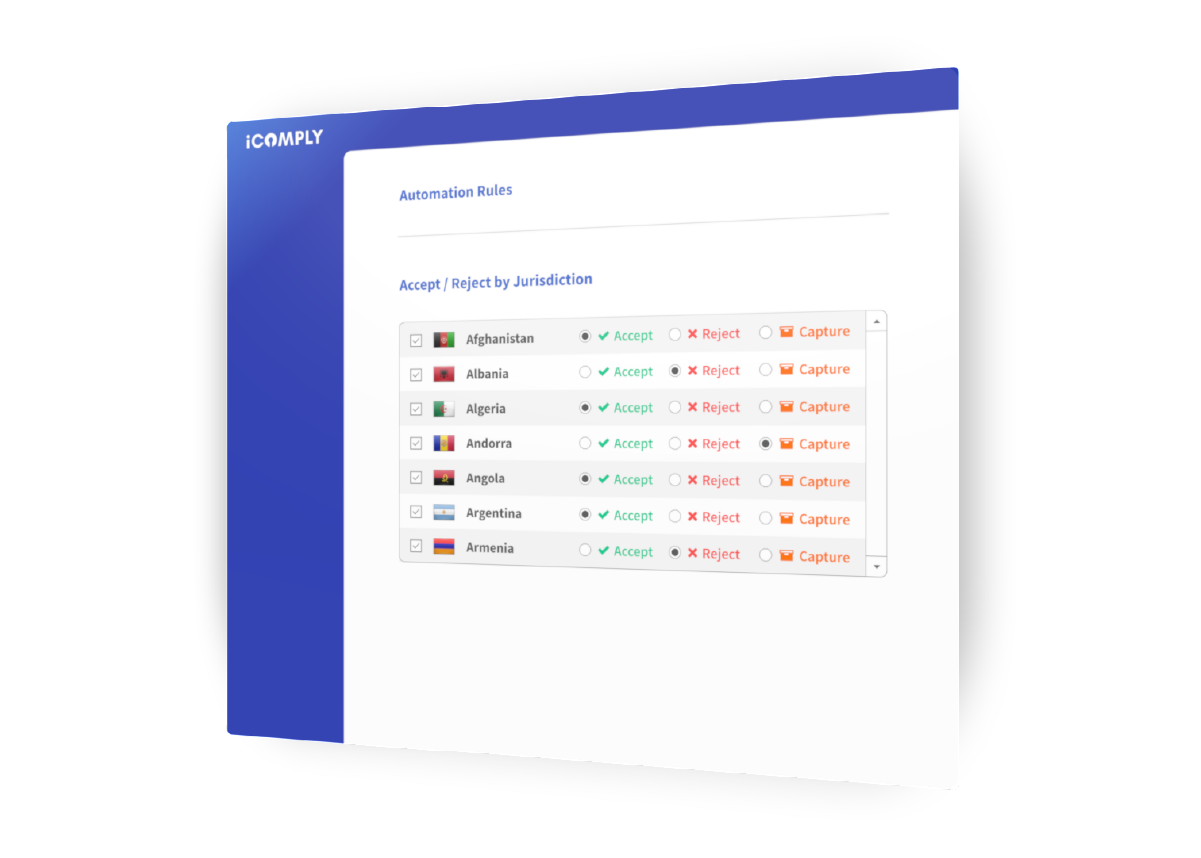 Comply with regulations throughout the entire client lifecycle by designing KYC refreshes, ongoing AML screening, transaction monitoring, and user re-authentication
Easily maintain your compliance requirements with new or updated workflows by specific jurisdiction, risk level, or user group
Closely monitor the shifting digital securities regulatory landscape with iComply's robust KYC & AML program
Ensure compliance with the highest BSA/AML standards via robust sanctions screening, politically exposed person screening (PEPs), and adverse media data
Easily maintain 
cost-effective due diligence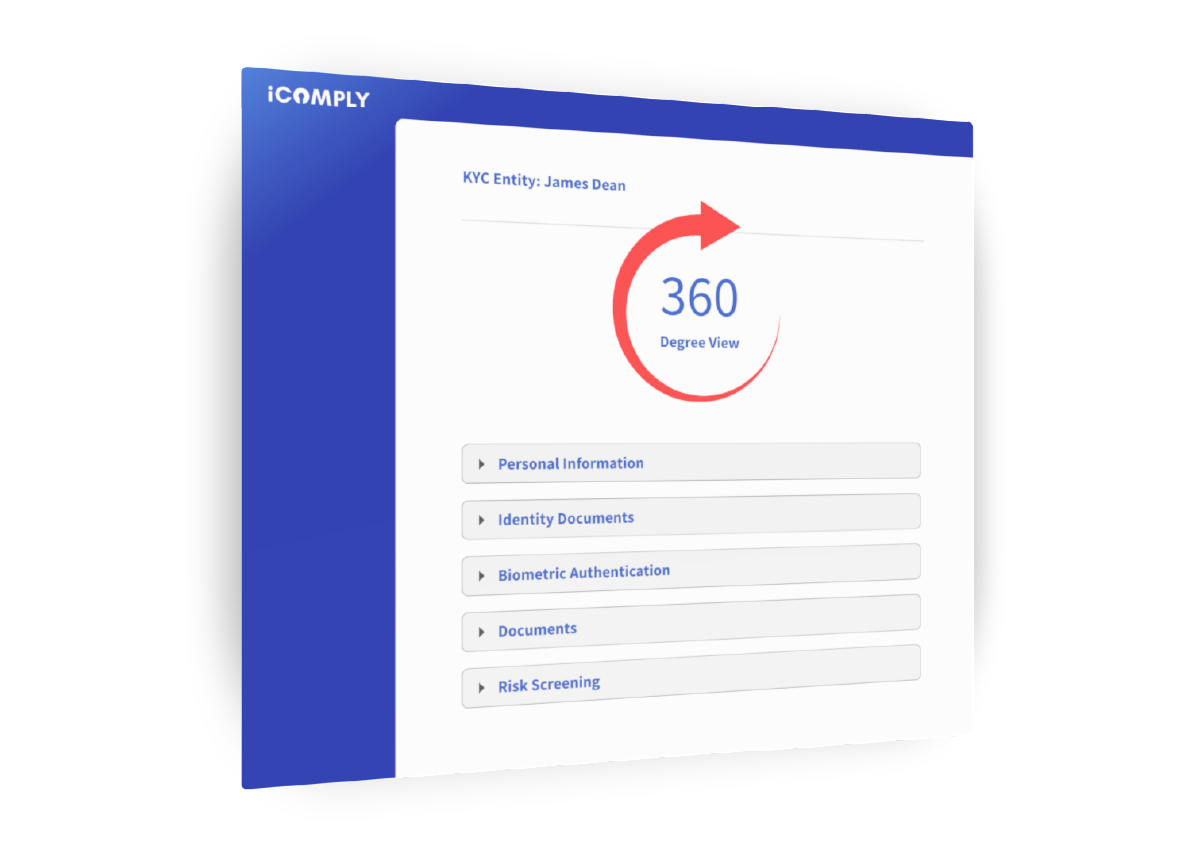 Safeguard your business with audit trails to verify that your anti-money laundering policies and procedures are of the highest quality
Protect your company's reputation by utilizing a well-trusted, institutional-grade AML provider in the digital securities industry
Trigger KYC refresh requests, automate daily monitoring, and integrate blockchain forensics to maintain a 360-degree view of your customers' risk data
Reduce false positives and noise with the help of fuzzy matching and Levenshtein distance algorithms
Comply with FATF R.15.7b obligations by extending "travel rule" data into your preferred applications via the iComply API or Widget Push Notifications