credit unions
Leading Intelligent Compliance Management solutions.
iComply for
credit unions
iComply supports credit unions with online client-side identity verification tools that enable effective management of risk with automated updates of KYC data, sanctions, watchlists, adverse media, and political exposure data from thousands of datasets globally.
Our banking-grade, modular, configurable suite of products serves all aspects of the unique challenges of providing services to their clients remotely. Drastically reduce your KYC and AML compliance risks and costs, while significantly improving the end-user experience for new and existing customers.
Create drag-and-drop modules for easy and secure deployment into any website, client portal, or mobile application
Eliminate the need for users to download separate apps: through AI and edge computing, our software processes the user's data directly on their device in the browser
Reduce the total cost of ownership (TCO) and launch time with click-to-deploy compliance tools that securely handle your clients' sensitive personal information
Automate
Know-Your-Customer Tasks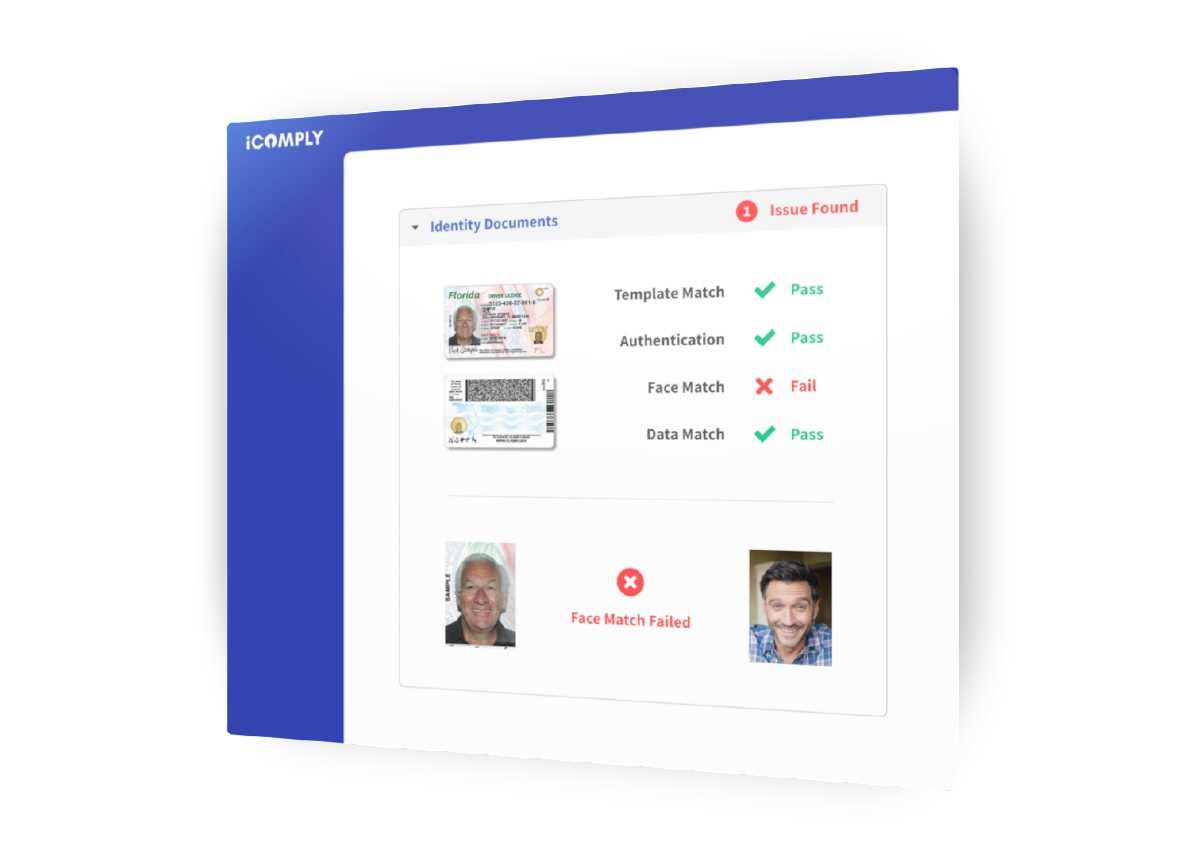 Verify clients' identities in under 20 seconds via digitized client onboarding workflows to authenticate and verify documents, biometrics, and identities
Segment your customer base and search profiles for relevant requirements with modular and jurisdictional scenarios
Access your customers' risk data (PEP, adverse media, relevant sanctions) real-time in a single-window mode 
Support identity documents from over 200 jurisdictions with our online identity verification services, detecting fraud and user errors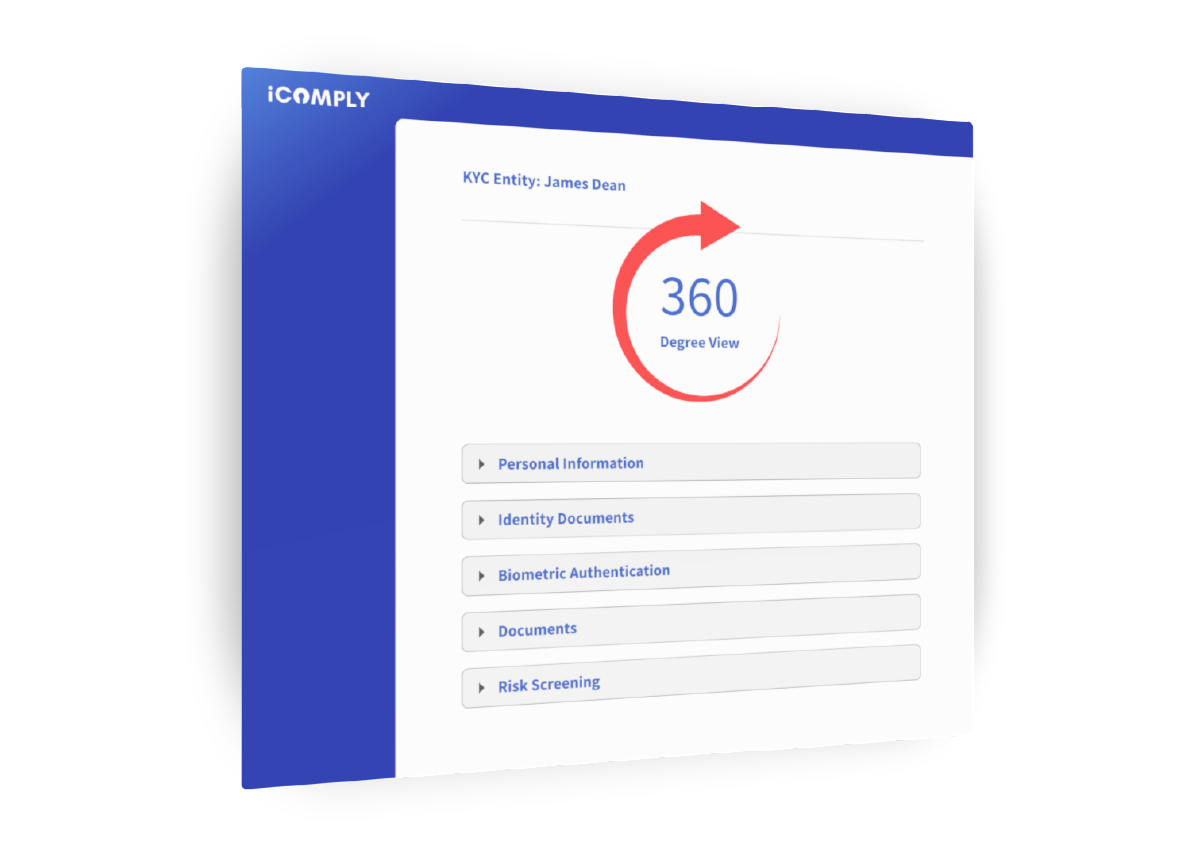 Configure continuous screening and receive real-time profile updates on existing customers
Process client information with artificial intelligence (AI) systems to analyze thousands of searches simultaneously
Reduce false positives with the help of fuzzy matching and Levenshtein distance algorithms
Screen your customers against the most up-to-date data sets including sanctions, watchlists, court and police records
Receive instant notifications when a customer's risk profile changes months ahead of a periodic refresh with our Daily Ongoing Monitoring feature