Stay on Top of Financial KYC and CDD with iComply
In order to stay up to date with increasingly complex and evolving digital security, fraud, and anti-money laundering practices, the United States' Financial Crimes Enforcement Network (FinCEN) amended the Bank Secrecy Act to introduce final rules with regard to the requirements surrounding customer due diligence protocols.
Designed to improve financial and ethical transparency, the details laid out in this final ruling joined an ever-growing global call to expose the dangers of financial fraud and to stop terrorists, kleptocrats, and fraudsters from hiding behind legitimate businesses to launder money and fund illicit activities.
In tandem with KYC (Know Your Customer) procedures, standard and enhanced due diligence measures (CDD/EDD) such as those offered by iComplyKYC are one of the most valuable assets your business has when it comes to ensuring compliance with jurisdictional regulations, as well as protecting yourself (and your customers) against fraud.
At iComply, we know just how pertinent it is to have access to CDD programs and protocols that you can trust to help you fight financial crime. Our industry-leading modular suite of KYC products leverages edge computing as well as partnerships with major players like Microsoft, Reuters, Dun & Bradstreet, and more to provide you with a truly end-to-end turnkey KYC experience you can trust.
Below, we'll discuss some of the basic requirements under FinCEN's final rule for CDD practices, as well as the benefits of partnering with iComply for all your KYC needs. Read on to learn more.
What Are FinCEN's Requirements for KYC/CDD
KYC and CDD practices stem from the increasing need to promote transparency and identity verification between businesses, natural persons, and institutions for the safety of all parties involved. The past few decades have seen regulators worldwide levy heavy fines for non-compliance—making it more important than ever to manage effective programs and procedures.
As per the CDD Final Rule, financial institutions are required to establish and maintain written policies that:
Identify and verify the identity of customers (whether people or organizations)
Identify the identity of beneficial owners (UBOs) of companies opening accounts
Understand the nature and purpose of customer relationships in order to develop customer risk profiles
Monitor, identify and report suspicious transactions on a risk basis to update client information as needed
With these objectives in mind, finding the right partner that allows you to automate reporting and reviews while ensuring full-scale compliance is essential. At iComply, we're proud to offer a comprehensive suite of KYC products designed to provide unbeatable service, results, and protection for our clients in multiple sectors.
FULL KYC COVERAGE YOU CAN TRUST
Designed with the highest data quality and security levels as our top priority, iComplyKYC offers a streamlined, all-encompassing solution that removes the hassle of dealing with multiple software platforms and data providers. iComply is proud to partner with industry leaders to ensure our platform has everything it needs to be the single-stop KYC and CDD source you can trust.
We are one of the first providers on the market to offer a truly immersive, end-to-end experience for financial services, fintech, legal, back office service providers, and related businesses. Best of all, our modular platform can be set up in minutes and configured to match your own workflows with the unique regulations of your jurisdiction, meaning that downtime is minimal and integration is as seamless as possible.
Learn how we do it by talking to our team today and booking a demo!
learn
more
Is your AML compliance too expensive, time-consuming, or ineffective?
iComply enables financial services providers to reduce costs, risk, and complexity and improve staff capacity, effectiveness, and customer experience.
Request a demo today.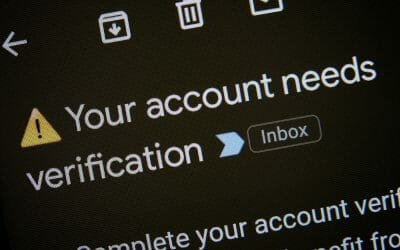 Do you have the right processes and protocols in place to protect against fraud, money laundering, and the many other risks that come with operating in today's market? Know Your Customer and Customer Due Diligence, otherwise known as KYC and CDD, play a major role in...