Fraud Fundamentals: KYC Tips to Protect Your Business
Is your business effectively managing critical KYC protocols and procedures?
As an increasing point of concern and regulation in the global market, Know Your Customer (KYC) practices have become vital tools that protect businesses and their customers from fraudulent users, money laundering (AML), and accidental funding of illicit activities like terrorism, human trafficking, and more.
At iComply, we understand the high level of risk and accountability associated with financial crime compliance. As a leading player in the compliance automation field, we're proud to offer a comprehensive modular suite of KYC and CDD tools to help you stay ahead of the pack and protect yourself.
Below, we'll highlight five crucial tips for implementing KYC protocols in your business and the benefits of partnering with iComply. Read on to learn more.
Streamline Your Onboarding Process
Onboarding is one of the most vulnerable access points for fraudsters, and having safeguards in place is essential when vetting potential clients. Customer Identification Programs (CIP) provide valuable data that allow you to safely and efficiently verify a natural person or entity's background and are essential to compliance requirements. CIPs must involve measures that identify the name, DOB, address, and ID number of an individual in question and should have steps to ensure that all information gathered is both accurate and up to date (more on that below).
Collect the Right Data
While the amount and type of information you need to gather will vary depending on the client, background and application in question, there is no undermining the importance of ensuring the data you collect is accurate and complete. Simplified and standard-level customer due diligence may be sufficient for low-risk accounts or clientele, but in other cases, you will need to have a vetted enhanced due diligence process in place to handle higher-risk onboarding. Enhanced Due Diligence (EDD) gives you a far more detailed picture, allowing your business to exercise appropriate measures with Politically Exposed Persons (PEP), circumvent criminal activity, and avoid the risk of money laundering, along with other crucial compliance tasks.
Consistent Monitoring is Key
The finance world moves fast, and with geopolitical events often influencing markets and contributing to shifting risk factors, it's not enough to check your customers once or in periodic batch reviews. There's too much risk to your organization and it's simply too expensive to manually review all clients consistently. To provide the most comprehensive protection, you must constantly monitor your client base and stay on top of high-risk activity, unusual behaviours, relevant changes to PEPs or sanction lists, negative media mentions, ESG concerns, etc. The more diligent your ongoing monitoring is, the greater your chance of catching a threat before it has an opportunity to negatively impact your company.
Partner with a Vetted Third-Party Provider
While there are some aspects of KYC and CDD compliance you can handle manually, the reality is, human error caused by fact fatigue, inconsistent monitoring, and lack of experience opens a dangerous door where risk assessment is concerned. A third-party software platform like iComplyKYC gives you access to the tools, data, and expertise you need to protect your bottom line—all while saving time and staying compliant with specific KYC, AML, and data privacy requirements for every country that you operate in.
Meet iComplyKYC
iComplyKYC gives your compliance team access to leading CDD data that you can trust and the peace of mind of knowing your anti-fraud practices are up to speed with the latest standards by jurisdiction. Our innovative suite of modular KYC services gives you the software, data, and support you need.
Thanks to our partnerships with industry leaders like Microsoft, we're proud to offer a truly end-to-end KYC solution for businesses and institutions across North America and Europe. With a lightning-fast set-up that has you ready to go in minutes and plenty of opportunities to customize to your exact needs, iComply is your go-to provider for KYC and CDD solutions.
Learn how we do it by talking to our team today and booking a demo!
learn
more
Is your AML compliance too expensive, time-consuming, or ineffective?
iComply enables financial services providers to reduce costs, risk, and complexity and improve staff capacity, effectiveness, and customer experience.
Request a demo today.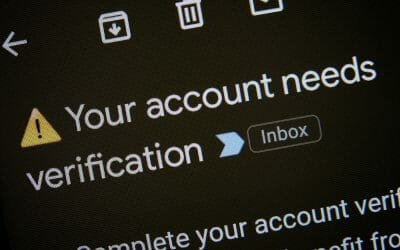 Do you have the right processes and protocols in place to protect against fraud, money laundering, and the many other risks that come with operating in today's market? Know Your Customer and Customer Due Diligence, otherwise known as KYC and CDD, play a major role in...