Corporate Due Diligence: Putting the KYB in KYC
Do you know who you're doing business with?
Corporate due diligence, Know Your Business (KYB), and Know Your Customer (KYC) protocols are essential safeguards against money laundering, fraud, and misappropriation of funds for criminal purposes. From onboarding new clients, conducting due diligence prior to a merger, and managing the transfer or exchange of virtual assets, organizations will need to verify the identity and risk factors associated with a legal entity in order to avoid costly mistakes and remain compliant with evolving legislation.
At iComply, we recognize that having a strong foundation of corporate KYC, KYB, CDD, and EDD protocols is crucial when it comes to staying ahead of fraudsters. Our modular, end-to-end KYC + KYB platform is designed to enhance and simplify processes like legal entity management, customer identity verification, and enhanced due diligence for more reliability while eliminating the headaches and errors associated with manual review. Below, we'll explore the importance of KYC protocols for corporations, as well as the benefits of partnering with our platform.
What is KYC?
It's no secret that criminals are becoming increasingly advanced in circumventing security measures to commit fraud. Cybercrime, money laundering, and the accidental funding of illicit activities remain some of the biggest risks facing the financial market today—with an estimated global cost of USD $5.4 trillion due to global fraudulent activity. With more business being conducted online, particularly through the rise in mobile applications and decentralized markets to exchange assets, identity verification is no longer a luxury but rather a necessity for organizations to embrace in every sector—from healthcare and telecoms to financial services and eCommerce.
Know Your Customer (KYC) protocols are designed to mitigate the dangers of unknown variables by giving you access to key information that allows you to identify, assess, and respond accordingly to the risks presented by a prospective client, investor, or partner.
At their core, the main objective of KYC procedures is to determine the following:
establishing a valid individual/business identity;
evaluating and vetting the individual/business's activities and associations;
verifying whether the individual or business has been honest thus far concerning their legal status, license to operate, etc.
assessing a multitude of additional risks including background details, potential money laundering, and any other previous fraudulent activities.
KYC vs KYB
When diving into the world of compliance, customer due diligence, and KYC, you will often find references to "KYB" protocols. While KYB (Know Your Business) may sound different from KYC, in actuality, the main purpose is the same: to discern the necessary information to proceed with confidence in a partnership…in the context of a corporate partner (client, investor, or business partner). Though the required details may vary or, in many cases, even expand to include additional items like incorporation documentation, the overall purpose of KYB is identical to KYC, just with a slightly more specific, business-centric focus on CDD and EDD.
Making Compliance Simple
Staying on top of KYC protocols not only helps your business avoid hefty fines from international legislators, but it also gives you the best opportunity to build trust with your clients, streamline your operations, and protect against constantly advancing criminal risks.
At iComply, we know that AML regulations and best practices for compliance move quickly, and that manual due diligence processes are no longer adequately equipped to handle the needs of the evolving market. Designed with security, accuracy, simplicity, and the ability to adapt to shifting global compliance regulations, iComply's modular suite of KYC products has you covered for your corporate KYC, CDD, and EDD needs.
Book a demo with our team today to learn more about our platform, as well as how you can streamline your onboarding and anti-fraud processes for corporate clients and partners with iComplyKYC.
learn 
more
Is your AML compliance too expensive, time-consuming, or ineffective?
iComply enables financial services providers to reduce costs, risk, and complexity and improve staff capacity, effectiveness, and customer experience.
Request a demo today.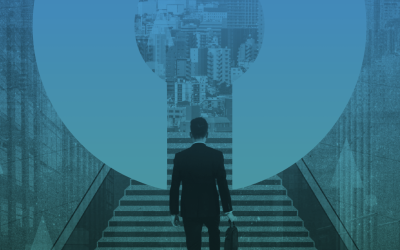 iComply's white paper, "The Importance of Digital Identity in the Modern World," delves into the challenges of our current digital identity landscape, presents an optimistic vision for the future, and outlines our mission to create a trusted, secure digital ecosystem. This document is a must-read for anyone invested in shaping a future where every transaction is secure, private, and compliant.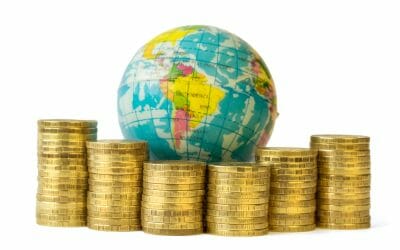 Are you aware of the key details pertaining to the Financial Action Task Force (FATF)'s Travel Rule? As a relative newcomer into the global securities and digital legislation field, the Travel Rule—also referred to as "FATF Recommendation 16"—has garnered significant...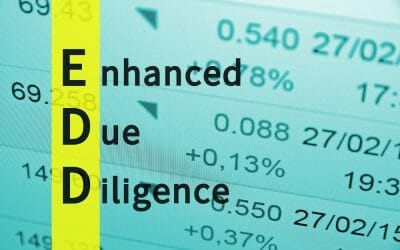 Are your Enhanced Due Diligence (EDD) protocols up to the task of mitigating risk in an increasingly digital world? With Interpol's new Global Crime Trend report strongly indicating that money laundering, phishing, and online scams pose a significant risk to...