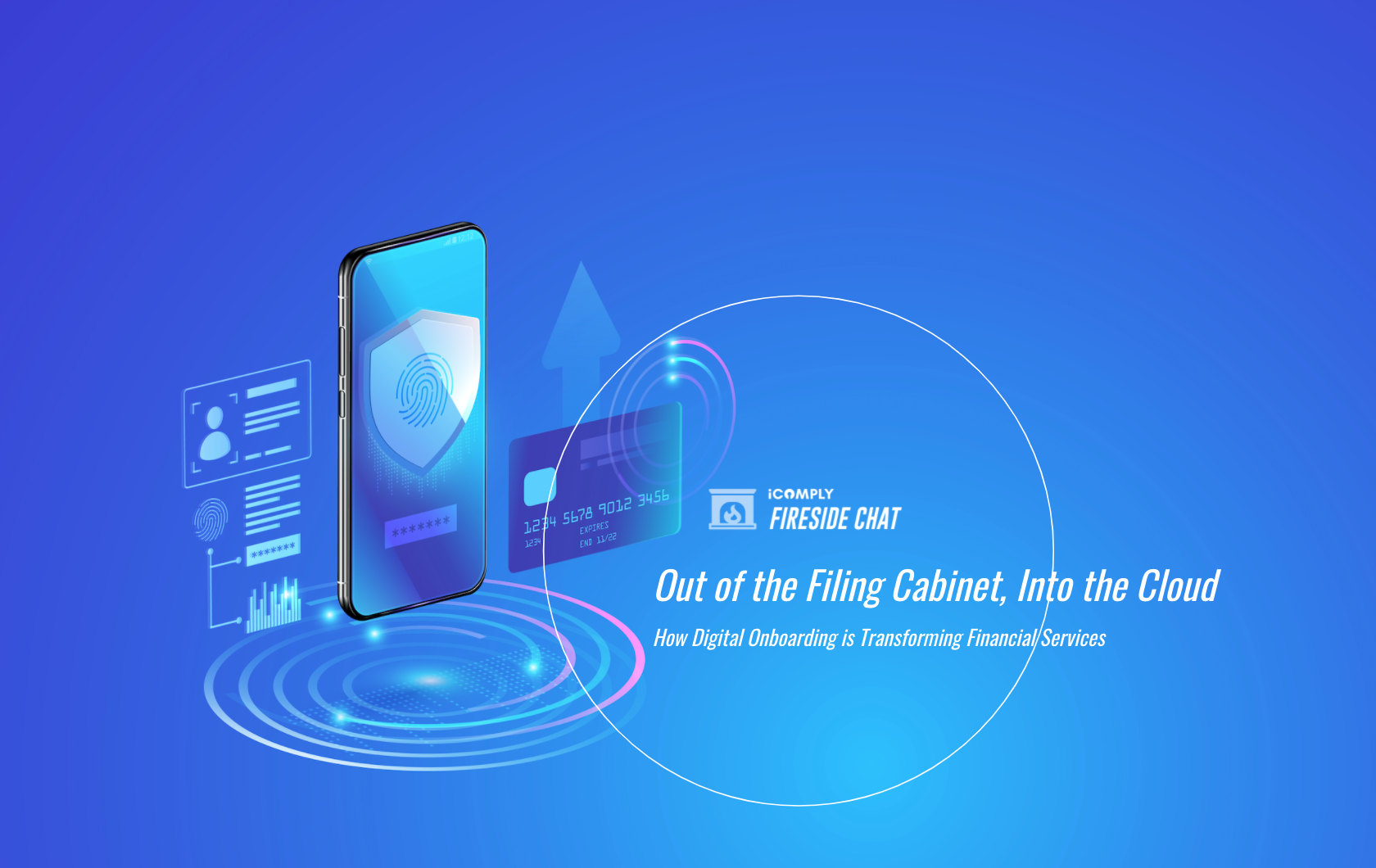 Fireside Chat: Out of the Filing Cabinet, Into the Cloud
How Digital Onboarding is Transforming Financial Services
Date: Thursday, June 11, 2020, 10am PST – 1pm EST – 7pm CET
Does KYC friction impact my ability to gain or retain market share? When it comes to onboarding a new client, financial service providers, online gaming platforms, professional service providers, and virtual asset service providers are facing increasingly complex regulatory burdens from privacy, data security, KYC, and AML legislation.
Our panel of experts will be discussing the key benefits, risks, and considerations of taking your traditional, manual onboarding procedures out of the filing cabinet and moving to automated workflows in the cloud.
Together with the leading experts in digital identity, KYC, AML, and risk management we will discuss:
What is digital onboarding: KYC and AML best practices
Traditional onboarding: cost and risks of manual procedures
Evolution of the onboarding workflow: tips for creating your roadmap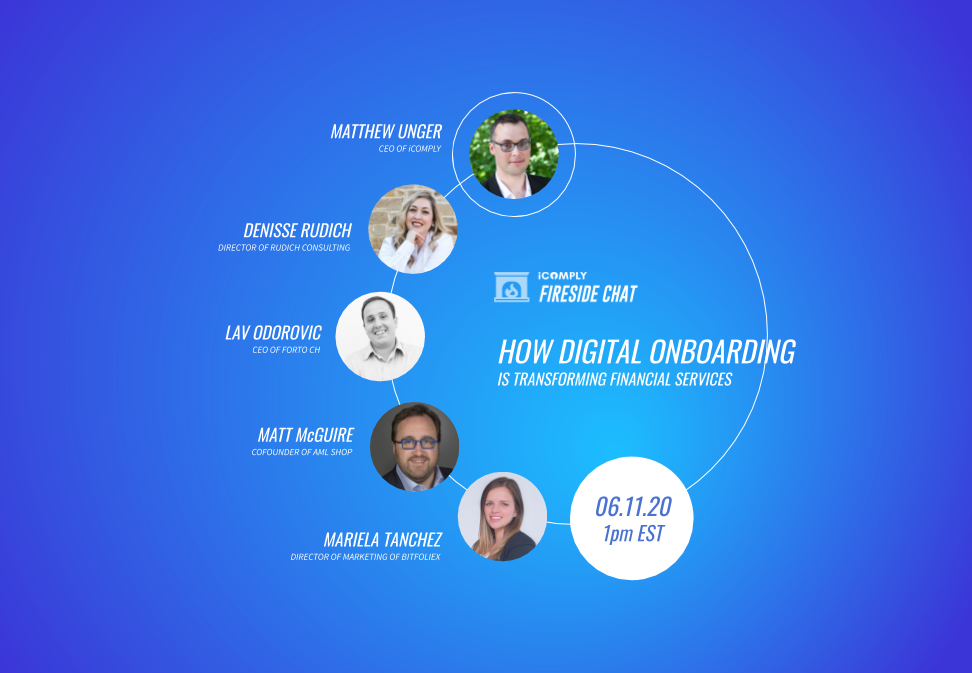 Panelists 
Matthew Unger, CEO, iComply Investor Services

Denisse Rudich, Director, Rudich Consulting

Lav Odorovic, CEO, Forto CH 

Matt McGuire, Cofounder, AML Shop

Mariela Tanchez, Director of Marketing, Bitfoliex
About iComply
iComply Investor Services Inc. ("iComply") is a Regtech company that provides fully-digital KYC and AML compliance solutions for non-face-to-face financial and legal interactions. iComply enables financial services providers to reduce costs, risk, and complexity and improve staff capacity, effectiveness, and customer experience. By partnering with multinational technology vendors such as Microsoft, DocuSign, Thomson Reuters and Refinitiv, iComply is bringing compliance teams into the digital age. Learn more: www.icomplyis.com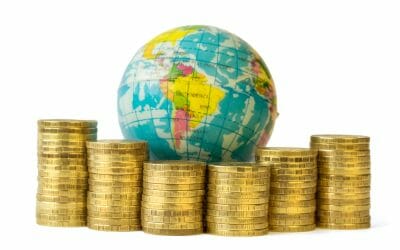 Are you aware of the key details pertaining to the Financial Action Task Force (FATF)'s Travel Rule? As a relative newcomer into the global securities and digital legislation field, the Travel Rule—also referred to as "FATF Recommendation 16"—has garnered significant...