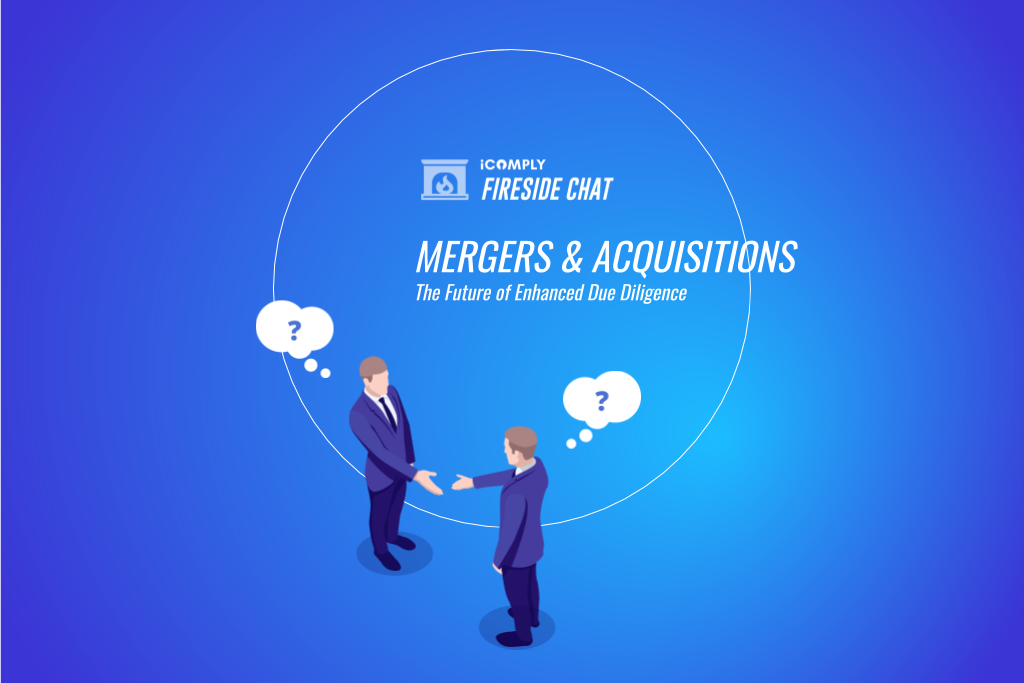 Fireside Chat: Mergers & Acquisitions — The Future of Enhanced Due Diligence
Date: Thursday, January 28, 2020 | 10am PST – 1pm EST – 7pm CET
In a Merger and Acquisition (M&A) transaction, due diligence is a critical step to take in providing both parties the assurance that all risks and rewards have been scrutinized prior to completion.
From the buyer's perspective, legal due diligence assesses the potential risks involved in the transaction. From the seller's perspective, it provides the purchaser with trust, and can benefit the seller in ensuring the fair market value of the seller's company.
This enables both parties to make a reasonable assessment of their findings and conclude whether to proceed with the transaction, or to include additional warranties and seek additional protection in the form of indemnities.
We invite you to our live chat,

"Mergers & Acquisitions: The Future of Enhanced Due Diligence" as we discuss: 
Reasons why due diligence is essential for M&A 

Digital tools that evolved to meet the increased demand 

Guidelines for the scope of M&A due diligence

Protections for buyers and sellers due to COVID-related uncertainty

When it's appropriate to conduct enhanced due diligence
We welcome you to join us for this free Fireside Chat on January 28th at 10am PST / 1pm EST featuring a live panel of trusted thought leaders. 
VIDEO: Watch the full Fireside Chat below
GUEST PANELISTS
Ramona Tudorancea | Founder & Managing Director, JupiterBlock
Ramona is the Founder and Managing Partner of JB Advisory Services SEZC (JupiterBlock), a RegTech company based in Cayman Enterprise City that is a compliance and FinTech Accelerator platform. With a broad legal background in U.S. and E.U. business law, Ramona is a Columbia Law School and Paris Sorbonne alumna and was admitted as an attorney in New York (2008) and Paris (2009), and as an England and Wales (2019) and BVI (2020) solicitor. She practiced for nine years as an associate in the Paris office of Kramer Levin Naftalis & Frankel LLP before moving to the Cayman Islands to work in the investment funds industry and is highly experienced in M&A deals, corporate finance, and investment funds. In 2017, Ramona became part of the leadership of the Lawyers Abroad Committee (LAC) of the International Law Section of the American Bar Association. Ramona has also been using her experience as a lawyer to help start-ups and investment funds with the increasing burden of compliance and regulations and to access funding.
Gene DiMira | Chief Identity Officer, The AML Shop
As one of Canada's leading voices in the anti-money laundering industry and digital identification space, Gene has designed, implemented, and sustained AML/ATF programs digital identity programs both nationally and internationally. His background in systems, operations, and compliance controls spans financial planning firms offering securities, banking, and insurance products. His compliance focus progressed with Manulife, where he most recently served as the Head of Global Compliance AMLATF program. He currently volunteers with several organizations such as the DIACC Outreach Expert Committee, ACAMS International Sanctions Task Force, and the International Institute of Finance's Digital Trust Initiative.
Dimitrij Gede | Founder, Anagram Compliance
Dimitrij has held specialized roles within the Luxembourg banking sector which have given him a robust perspective on the vital nature that regulation plays within traditional and decentralized markets. Dimitrij has extensive experience in compliance monitoring programs, screening and AML/KYC procedures, and client onboarding while keeping abreast of regulatory changes and identifying potential exposures to organizations. Adept in project management and problem resolution, he led the creation and management of a KYC department for a major German bank and liaised with several international partners to ensure that the bank's KYC procedures enabled smooth client onboarding.
About iComply
iComply Investor Services Inc. ("iComply") is a Regtech company that provides fully-digital KYC and AML compliance solutions for non-face-to-face financial and legal interactions. iComply enables financial services providers to reduce costs, risk, and complexity and improve staff capacity, effectiveness, and customer experience. By partnering with multinational technology vendors such as Microsoft, DocuSign, Thomson Reuters and Refinitiv, iComply is bringing compliance teams into the digital age. Learn more: www.icomplyis.com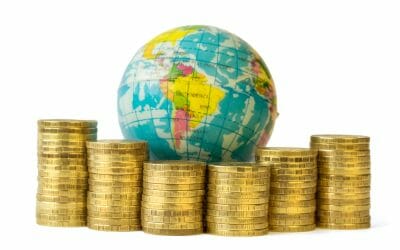 Are you aware of the key details pertaining to the Financial Action Task Force (FATF)'s Travel Rule? As a relative newcomer into the global securities and digital legislation field, the Travel Rule—also referred to as "FATF Recommendation 16"—has garnered significant...