Fireside Chat: Is Retail Wealth Management Ready for Virtual Assets?
Date: Thursday, September 10, 2020 | 10am PST – 1pm EST – 7pm CET
While interest in virtual assets from retail investors is surging worldwide, there is still a very limited number of wealth managers who meet the requirements to be able to advise their clients on investments in virtual assets.
Due to regulatory uncertainty and the emerging nature of the virtual asset industry, many wealth managers lack reputable information needed in order to be capable of advising their clients.
Join us for our latest fireside chat "Is Retail Wealth Management Ready for Virtual Assets?" featuring industry experts and thought leaders. In this session, we will cover:
What impacts will virtual assets have on the principles of wealth management?
What are the risks of making virtual assets available at the retail level?
How are regulators in different jurisdictions helping to unlock access to virtual assets for retail investors?
How does custody, private key management, and the FATF travel rule impact wealth managers?
How are different jurisdictions approaching custody, wallet ownership, and the travel rule?
Join us for this free Fireside Chat on September 10th at 10am PST / 1pm EST featuring a live panel of trusted experts from around the globe. 
About iComply

iComply Investor Services Inc. ("iComply") is a Regtech company that provides fully-digital KYC and AML compliance solutions for non-face-to-face financial and legal interactions. iComply enables financial services providers to reduce costs, risk, and complexity and improve staff capacity, effectiveness, and customer experience. By partnering with multinational technology vendors such as Microsoft, DocuSign, Thomson Reuters and Refinitiv, iComply is bringing compliance teams into the digital age. Learn more:
www.icomplyis.com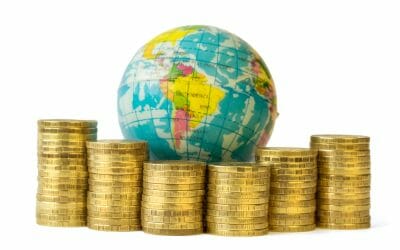 Are you aware of the key details pertaining to the Financial Action Task Force (FATF)'s Travel Rule? As a relative newcomer into the global securities and digital legislation field, the Travel Rule—also referred to as "FATF Recommendation 16"—has garnered significant...