iComplyKYC Q1 2021 Product Updates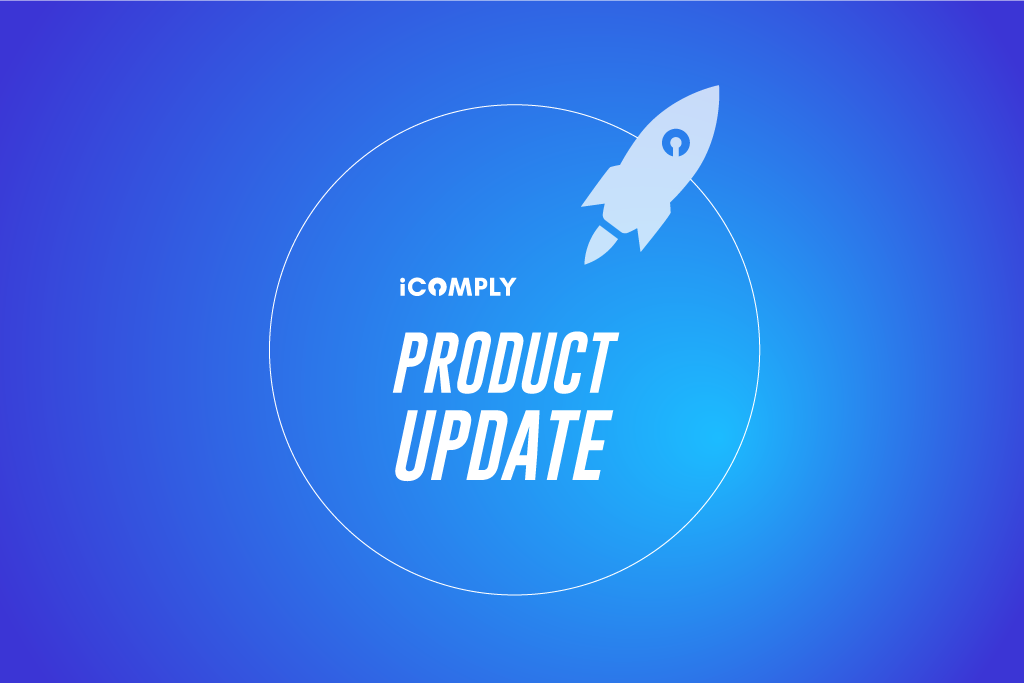 Introducing our latest notes from iComply's most comprehensive release yet, including the launch of iComplyKYC Developer Licenses
2021 has been a fruitful year thus far, with the addition of more workflow automation, enhanced security features, and several UI enhancements. Most notably, the iComplyKYC platform now includes major updates to Legal Entity onboarding and management, as well as key fixes for document jurisdiction selection and expiry dates.
Major Product Highlights: 
UPDATE: Data Match Logic Improvement


Improvements have been made to how data points such as

Name

and

Date of birth

are extracted from client ID and compared against the personal details they have submitted. Live face matching has been enhanced to allow greater flexibility and confidence in liveness tests and biometric authentication. Randomized testing procedures, deep fake detection, and hardware security detection are run and results documented for you instantly.
UPDATE: Jurisdiction Section Now Populated for Passports
Your end-users can now select their country of jurisdiction when they are asked to submit an image of their passport. This additional data point will appear on their natural person profile, viewable in your admin dashboard.
UPDATE: UX/UI Changes to Legal Entity Address Section
Large organizations often operate from multiple locations, so we've made it easier to manage multiple legal entity addresses. The address component on Legal Entity profiles has been newly enhanced, with sortable location details for easier search and a special HQ icon to designate the entity's headquarters. Collect addresses through client submissions, or manually add your own through the Legal Entity profile.
UPDATE: Legal Entity Management


Now you can securely onboard businesses, verify their identity, addresses, and affiliated entities to better analyze for risk, control, and ultimate beneficial ownership. Legal Entity portals support workflows for onboarding, user authorization & authentication, and supporting document collection and encryption.
UPDATE: Request Client Update


Invite your clients or users to your secure KYC portals where they can submit, authenticate, and encrypt their KYC data and supporting documents before it leaves their device. Say goodbye to unsecured email transfers of sensitive identity documents and personal information! Get notified with alerts of new submissions to your client's KYC Profile and stay on top of your compliance tasks with this exciting new platform feature.
UPDATE: KYC Review Date


Set calendars to automate KYC reviews and trigger KYC refreshes. Stay on top of all of your accounts so your business continues to grow.
FIX: Document Expiry Logic Updated


We've fixed a bug that previously only allowed platform users to set the expiry date for an identification document now or in the past. We've also improved the clarity of the Issue that appears when a document has a date that cannot be read.
NEW FEATURE: Clarification Message When Entering Dates
We live in a world with multiple date formatting options, and it can be confusing to know which format is preferred when entering a date. We've added text in our portal that clarifies to your end-users the Date they have entered, based on your preferred date format. This gives them the opportunity to correct it in real-time and minimize incorrect submissions.
. . . . . . . . . . . . . . . . . . . . . . . . . . . . . . . . . . . . . . . . . . . . . . . . . . . . . . . . . . . . . . . . . . . . . . . . . . . . .
INTRODUCING: iComplyKYC Developer Licenses
Implementing a KYC, AML, or digital identity management solution need not be exhausting or expensive, yet many of our clients have shared horror stories of the high costs and lengthy processes required to set up, maintain, and use various competitors' products.

To help companies find the right product fit before making a full commitment, we recently launched our iComply Essentials and iComply Pro Developer Licenses. For a limited trial basis, your team can test platform features, optimize workflows and automation thresholds, and customize integrations. 
Developer licenses allow you to:
Create, test, and manage KYC portals for Natural Person and Legal Entities

Request KYC data submissions or updates from clients via your secure portal

Integrate the iComply platform with our powerful REST API

Configure thresholds for auto-acceptance, confidence, and risk levels

Customize supporting documents, workflows, styles, and more

Configure AML search profiles and coverage

Access a limited number of KYC Services for testing
. . . . . . . . . . . . . . . . . . . . . . . . . . . . . . . . . . . . . . . . . . . . . . . . . . . . . . . . . . . . . . . . . . . . . . . . . . . . .
Learn more about our latest features, pricing, and use cases in the iComplyKYC Product Guide. For a walkthrough of our platform functionality and key features, you can book a demo or contact our sales team for more information.
learn 
more
Is your AML compliance too expensive, time-consuming, or ineffective?
iComply enables financial services providers to reduce costs, risk, and complexity and improve staff capacity, effectiveness, and customer experience.
Request a demo today.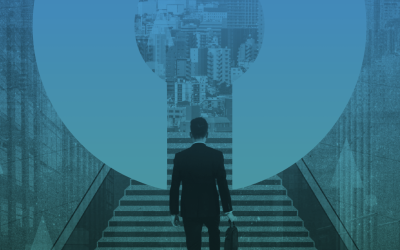 iComply's white paper, "The Importance of Digital Identity in the Modern World," delves into the challenges of our current digital identity landscape, presents an optimistic vision for the future, and outlines our mission to create a trusted, secure digital ecosystem. This document is a must-read for anyone invested in shaping a future where every transaction is secure, private, and compliant.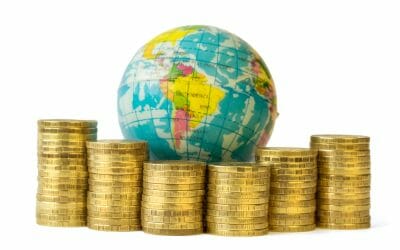 Are you aware of the key details pertaining to the Financial Action Task Force (FATF)'s Travel Rule? As a relative newcomer into the global securities and digital legislation field, the Travel Rule—also referred to as "FATF Recommendation 16"—has garnered significant...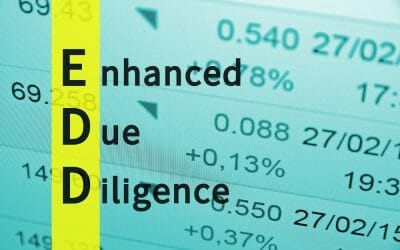 Are your Enhanced Due Diligence (EDD) protocols up to the task of mitigating risk in an increasingly digital world? With Interpol's new Global Crime Trend report strongly indicating that money laundering, phishing, and online scams pose a significant risk to...