iComply Offers OFAC Screening for Sanctioned Bitcoin and Crypto Addresses
On November 28, 2018, the U.S. Treasury's Office of Foreign Assets Control (OFAC) added its first bitcoin addresses to its public list of sanctioned individuals and entities. iComply is capable of screening these addresses to ensure compliance for decentralized finance and assets
Vancouver, B.C. – November 29, 2018 – iComply Investor Services ("iComply"), a leading RegTech platform for global digital finance and cryptocurrencies offers comprehensive blockchain forensic screening to address risks related to blockchain addresses, including sanctions screening, fraud, theft, and cyber-security.
On November 28, 2018, the U.S. Treasury's Office of Foreign Assets Control (OFAC) added multiple Iranians and their bitcoin addresses to the Specially Designated Nationals (SDN List) for laundering the bitcoin proceeds from the infamous SamSam ransomware scheme. This is the first instance of OFAC adding a cryptocurrency address to their public list of sanctioned individuals and entities.
"Agencies such as OFAC protect the integrity of financial markets, warning companies about individuals or companies that may pose a risk to their business. We developed our RegTech software, iComply, to make it possible to screen for these kinds of threats in both centralized and decentralized finance to address the unique risks when financial assets are traded using public blockchains. Currently, our solution supports Bitcoin, Ethereum, Ethereum Classic, Litecoin, Dash and Bitcoin Cash," said Qayyum Rajan, Chief Data Officer, of iComply Investor Services Inc.
iComply's solution addresses risks related to blockchain addresses and the trading of financial assets using public blockchains, this is an integral process that is complementary to traditional AML/KYC for fiat. Institutions can query addresses to achieve financial grade compliance around the individuals and entities that it transacts with.
"As blockchain is increasingly used for mainstream finance, it is integral to enforce regulatory compliance not just for the individual and entity but also for the transactions themselves,' added Rajan. "While there has been a lot of talk about the Howey test to determine whether a token is subject to securities laws, institutions such as OFAC are now also enforcing criminal liabilities once these assets are trading."
-##-
Looking for financial grade KYC and AML in an enterprise ready API?

iComply offers global screening for humans, corporations, and blockchain transactions in a single REST API.
About iComply Investor Services Inc.
iComply Investor Services Inc. ("iComply") is a Regtech company that provides fully-digital KYC and AML compliance solutions for non-face-to-face financial and legal interactions. iComply enables financial services providers to reduce costs, risk, and complexity and improve staff capacity, effectiveness, and customer experience. By partnering with multinational technology vendors such as Microsoft, DocuSign, Thomson Reuters, and Refinitiv, iComply is bringing compliance teams into the digital age. Learn more: www.icomplyis.com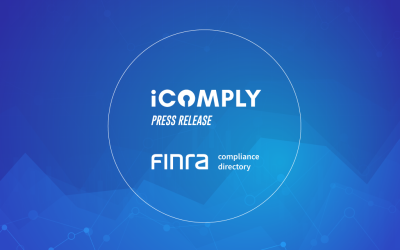 iComply Investor Services is pleased to announce its listing in the FINRA Compliance Vendor Directory, which features vendors offering compliance solutions and services.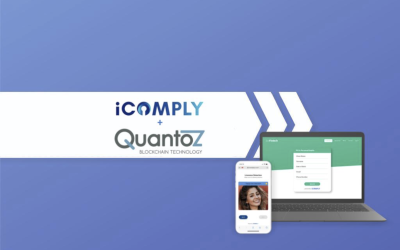 Partnership enables organisations to launch compliant business processes on public blockchains without the need for technical knowledge of digital wallets or blockchain technologyVancouver, B.C., and Utrecht, NL - April 20, 2020 - iComply Investor Services...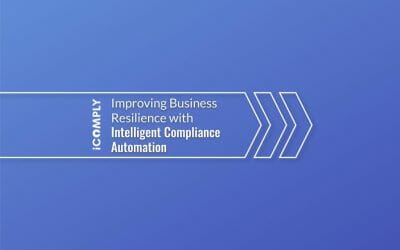 How financial services providers can take advantage of the new contactless culture